A study looking at the way carboplatin, cyclophosphamide and etoposide chemotherapy works in children under two with cancer (PK 2006 09)
Coronavirus (COVID-19)
We know that this is an especially worrying time for people with cancer and their family and friends. We have separate information about coronavirus and cancer. Please read that information alongside this page. We will update that information as guidance changes.
Please note - this trial is no longer recruiting patients. We hope to add results when they are available.
The aim of the study is to find out more about how carboplatin, cyclophosphamide and etoposide chemotherapy work in children under 2 years of age with any type of cancer.
Carboplatin, cyclophosphamide and etoposide are chemotherapy drugs used to treat adult and childhood cancers. But there is very little information about what happens to these drugs when they enter the bloodstream of very young children.
Researchers want to find out more about how very young children get rid of these chemotherapy drugs and what affects the levels in the blood. Younger children's liver and kidneys are still developing and this can affect how their bodies get rid of the chemotherapy drugs.
The researchers will collect blood samples from children under 2 and measure the amount of carboplatin, cyclophosphamide or etoposide in their blood at different times. The medical name for this kind of study is pharmacokinetics

.
The results of this study may help doctors to improve the way they give treatment for children under the age of 2.
Who can enter
Your child can enter this trial if he or she
Your child cannot enter this trial if he or she
Is having treatment for a fungal infection with certain types of drugs such as voriconazole or fluconazole
Is having treatment with drugs to control fits (seizures)
Is having long term steroid treatment
Trial design
This trial will recruit 60 children who are under the age of 2. All those taking part will have carboplatin, cyclophosphamide or etoposide as part of their standard chemotherapy treatment.
The trial team will take several blood samples before and during one cycle of chemotherapy.
The researchers will measure the levels of chemotherapy in each blood sample. They will also look for any genetic factors that may affect the level of chemotherapy in your child's blood.
In all, the trial team will take a total of 3 teaspoons of blood from your child's central line. These samples are on top of any blood tests that they might have as part of their treatment.
Hospital visits
Your child will not have any extra hospital visits as a result of taking part in this trial.
Side effects
Every time your child's line is used to take blood or give drugs, there is a very small risk of getting an infection in the line. This risk is very small as nurses will take the blood samples very carefully in a sterile (germ free) way.
How to join a clinical trial
Please note: In order to join a trial you will need to discuss it with your doctor, unless otherwise specified.
Please note - unless we state otherwise in the summary, you need to talk to your doctor about joining a trial.
Chief Investigator
Dr G. Veal
Professor A. Boddy
Supported by
Cancer Research UK
Children's Cancer and Leukaemia Group (CCLG)
Experimental Cancer Medicine Centre (ECMC)
NIHR Clinical Research Network: Cancer
Northern Institute for Cancer Research
The Newcastle upon Tyne Hospitals NHS Foundation Trust
University of Newcastle
Questions about cancer? Contact our information nurses
CRUK internal database number:
Please note - unless we state otherwise in the summary, you need to talk to your doctor about joining a trial.
Rhys was only four years old when he was diagnosed with a brain tumour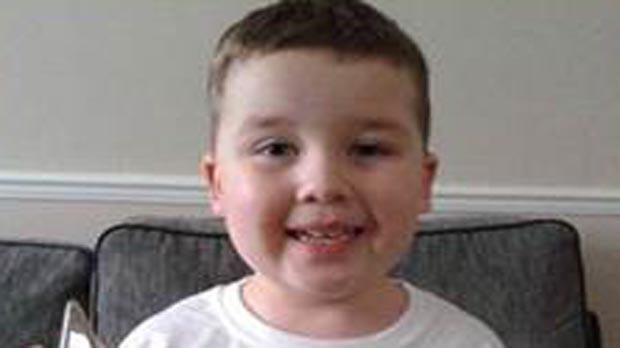 "He went through six operations and was placed on a clinical trial so he could try new treatments."