A study looking at the information doctors and nurses give about phase 1 trials
This study looked at the information doctors and nurses gave people about phase 1 clinical trials and how well people understood it. This trial was supported by Cancer Research UK.
All new treatments and procedures have to be thoroughly tested before they can become part of standard treatment. Studies involving people are called clinical trials.
Before people agree to take part in a clinical trial, doctors must explain it to them in detail. But it can be difficult to explain the risks, benefits and main purpose for doing the trial. And this information can be hard for people to understand, especially if they are feeling anxious or unwell. The way that doctors explain a phase 1 trial may influence someone's decision about whether or not to take part.
In this study, the researchers looked at how doctors talked to people about taking part in a phase 1 trial. They hoped to learn more about what people understood from these discussions. And they wanted to find out the reasons why people decided to take part in a trial or not.
Summary of results
The study team found that what doctors say about phase 1 trials and what people hear or understand about them can often be very different. And that the positive outlook of both parties may change what they talked about and how they understood the conversation.
This study recruited 17 doctors and 58 patients. Of the 58 patients the researchers were able to look at the results of 52.
The researchers taped conversations doctors and patients had about phase 1 trials. After the doctors completed a questionnaire about what they felt had they had talked about.
The researchers talked with the patients to find out what they remembered of the conversation and what they understood.
After comparing the taped conversations with the doctors' questionnaires and what the patients reported. The researchers found the majority agreed that the subjects discussed were
Aims of the trial
Extra burden in taking part
Possible side effects
Taking part was voluntary
The outlook for the patient (prognosis

) and their understanding of that was one subject doctors often did not talk about with the patient.
The researchers also asked patients to fill in a questionnaire about why they accepted or declined to take part in a phase 1 trial. The researchers have results from 40 people. The 4 main reasons people gave for going into a phase 1 trial were
Expecting to gain some medical benefit from it
The trial was the best available choice
To maintain hope
To help with research
The study team concluded that key parts of communication and information about phase 1 trials are often missing. And the patients who agree to go into phase 1 trials may be a very hopeful and positive group. All of which could make gaining proper informed consent and avoiding misleading information about the benefits of a phase 1 trial difficult.
The researchers used these results to inform an educational training package to help health care professionals discuss early phase trials with patients.
We have based this summary on information from the team who ran the trial. The information they sent us has been reviewed by independent specialists (peer reviewed

) and published in a medical journal. The figures we quote above were provided by the trial team. We have not analysed the data ourselves.
How to join a clinical trial
Please note: In order to join a trial you will need to discuss it with your doctor, unless otherwise specified.
Please note - unless we state otherwise in the summary, you need to talk to your doctor about joining a trial.
Chief Investigator
Professor Lesley Fallowfield
Dr Valerie Jenkins
Supported by
Cancer Research UK
National Institute for Health Research Cancer Research Network (NCRN)
Other information
This is Cancer Research UK trial number CRUK/06/051. 
CRUK internal database number:
Please note - unless we state otherwise in the summary, you need to talk to your doctor about joining a trial.
Charlie took part in a trial to try new treatments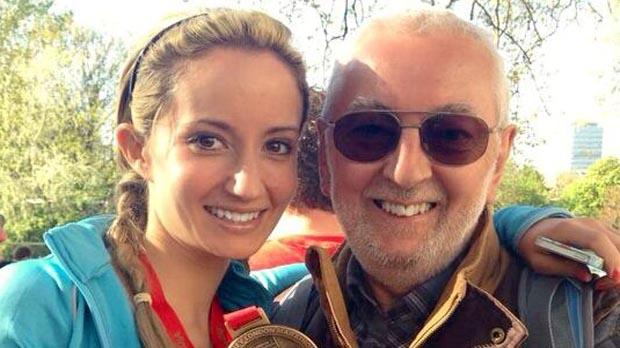 "I think it's really important that people keep signing up to these type of trials to push research forward."