A study looking at the health care and support needs of cancer survivors
Cancer type:
Bowel (colorectal) cancer
This study was done to find out if people who have had cancer in the past get the health care and support they need. This study was supported by Cancer Research UK.
The researchers wanted to learn more about the needs of people who have been affected by cancer in the past but who no longer see a hospital doctor.
The aim of the study was to find out if people who'd had breast cancer, bowel cancer (colorectal cancer) or prostate cancer more than 5 years ago get the health care and support they need.
Summary of results
The research team found many people who'd had cancer didn't have extra psychological or health needs. But some people who did have unmet needs may need more support.
This trial recruited people who'd had treatment for breast, bowel or prostate cancer at least 5 years before.
The research team asked 1,275 people to fill out a questionnaire about their psychological and health needs. They had 659 completed questionnaires returned to them. They also interviewed 40 people to find about their needs in more detail.
They found that the overall number of unmet needs was low, with less than half of those taking part having 1 unmet need. The most common needs were concerns about cancer coming back again or long term side effects.
They also found that people didn't feel their family doctor (GP) was important in long term follow up after treatment for cancer because they were not cancer experts. And that having short appointments and seeing different GPs made it difficult to talk about long term issues
The research team concluded that many people didn't have psychological or health problems, or a large number of unmet needs. But that a small number of people might need more support.
We have based this summary on information from the team who ran the trial. The information they sent us has been reviewed by independent specialists (peer reviewed

) and published in a medical journal. The figures we quote above were provided by the trial team. We have not analysed the data ourselves.
How to join a clinical trial
Please note: In order to join a trial you will need to discuss it with your doctor, unless otherwise specified.
Please note - unless we state otherwise in the summary, you need to talk to your doctor about joining a trial.
Supported by
Cancer Research UK
National Institute for Health Research Cancer Research Network (NCRN)
Northern and Yorkshire Cancer Registry and Information Service
Oxford Cancer Intelligence Unit
University of Oxford
Other information
This is Cancer Research UK trial number CRUK/07/070.
CRUK internal database number:
Please note - unless we state otherwise in the summary, you need to talk to your doctor about joining a trial.
Cara took part in a clinical trial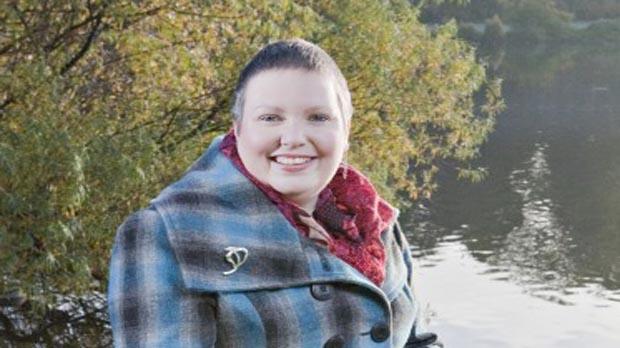 "I am glad that taking part in a trial might help others on their own cancer journey."