A study looking at the genetics of children's cancer (StratMedPaediatrics)
This study is for children and teenagers whose cancer has come back or treatment has stopped working. It is looking for gene changes to try to understand more about children's cancers.
It is for children and young people who have one of the following:
a solid tumour including a brain tumour
cancer of the lymphatic system (lymphoma )
leukeamia
We use the term 'you', but of course if you are a parent, we are referring to your child.
Cancer Research UK supports this study.
More about this trial
Researchers are trying to learn more about the genetic

changes in children's cancers. In this study they plan to look at tissue samples (biopsies

) and blood samples. They are looking at certain changes (mutations

) in the DNA

of the cancer cells.   
The study team collect information about your cancer type and treatment. They will also look for gene changes. They will see if there are any links between these gene changes and how well your treatment has worked.
Knowing whether you have a genetic change could help doctors to guide treatment. And find out who benefits most from certain treatments such as targeted drugs. These drugs attack specific changes in a cancer. Finding these targets may help to select who will or won't benefit from treatment.
In this study researchers aim to:
learn more about the genetic changes in your tumour 
learn more about the genetic changes of cancers that have come back in children and young adults
understand more about how genetic changes cause cancer in children and young adults
find out how many people tested are suitable for possible targeted therapies
use this information to design future clinical trials 
Please note, you might not benefit directly from taking part. Taking part helps to diagnose and treat children and young people with cancer in the future. 
Who can enter
The following bullet points list the entry conditions for this study. Talk to your doctor or the study team if you are unsure about any of these. They will be able to advise you. 
Who can take part
You may be able to join this study if all of the following apply. 
You are a child or teenager or your cancer was diagnosed in childhood.
You have any solid tumour,  lymphoma or leukaemia 
You have cancer that has come back or treatment has stopped working.
There is a sample of tissue (biopsy) available from a routine biopsy or surgery that was done within 8 weeks prior to joining this study. This applies only to those who have a solid tumour.
There is a bone marrow sample available that was done within 8 weeks prior to joining the study. This applies only to those who have leukaemia. 
The study team ask you to join.
Trial design
The research team tell you about the study and ask if you would like to join it. 
You give a blood sample. Where possible you give this at the same time as your routine blood samples. 
The research team analyse the blood samples in the laboratory and look for:
genetic faults that may increase the risk of cancer
cells that have broken away from the tumour and are in the bloodstream. These are called circulating tumour cells (CTCs).
They also ask for a tissue sample from:
recent surgery or a biopsy
when you were first diagnosed if there is one available 
The researchers use these samples to look for genetic changes in your cancer. They compare the original sample with the most recent sample to see if the tumour changes over time. 
They also ask to store any leftover samples for future research. 
Taking part in this study may or may not change your treatment. The researchers have regular meetings with specialist doctors and scientists. They look at all the results and discuss these using the most up to date information. They make recommendations and talk to your treating doctor. You and your health team decide if any treatment options, including clinical trials, are suitable.
Hospital visits
There aren't any extra hospital visits as a result of taking part in the study.
Side effects
There are no treatments in this study. You may get a small bruise where you give your blood sample. But apart from that there aren't any side effects.
How to join a clinical trial
Please note: In order to join a trial you will need to discuss it with your doctor, unless otherwise specified.
Please note - unless we state otherwise in the summary, you need to talk to your doctor about joining a trial.
Supported by
Cancer Research UK
The Institute of Cancer Research
University of Birmingham
Great Ormond Street Hospital for Children NHS Foundation Trust
Royal Marsden NHS Foundation Trust
 
CRUK internal database number:
Please note - unless we state otherwise in the summary, you need to talk to your doctor about joining a trial.
Charlie took part in a trial to try new treatments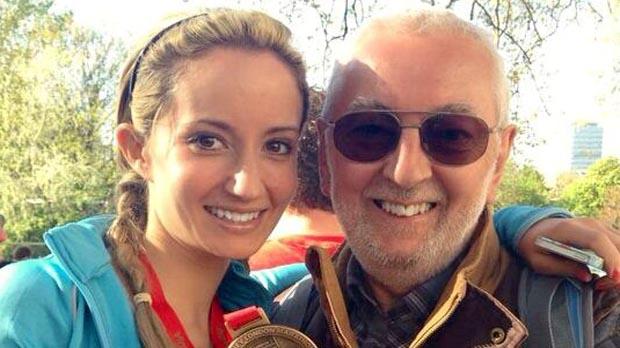 "I think it's really important that people keep signing up to these type of trials to push research forward."