A study looking at the continuity of care for people with cancer
Cancer type:
Bowel (colorectal) cancer
This study looked at how people with cancer and their families and friends felt about their continuity of care during and after treatment.
We know from earlier research that continuity of care for people with cancer is very important. Without this, patients and their families can have a number of problems and may feel anxious and confused. For example a patient can feel abandoned when they finish treatment if they don't have follow up appointments arranged, or contact details to use if they are worried.
In this study, the researchers used questionnaires and interviews to collect information about continuity of care. The cancer patients who took part had either
Recently been diagnosed
Finished treatment
No signs of cancer after treatment
Cancer that had come back
Advanced cancer
The researchers also interviewed close friends and families of the cancer patients.
The aims of this study were to find out more about what cancer patients and their close friends and families thought about their continuity of care and how satisfied they felt with it. And the factors that affected it.
Summary of results
199 people with breast cancer, lung cancer or bowel cancer took part in this study from several hospitals in London.
In 2006, the researchers analysed the results of questionnaires and interviews. They found that people thought continuity of care depended on
How well the first appointment at the hospital went
Communication between the family and the doctors and nurses
Communication within families
People's personalities and how well families get on with each other
How doctors and nurses give information
Hospital administration
Overall, people were satisfied with their continuity of care if they were happy with the services the hospital provided.
The researchers concluded that continuity of care isn't just about seeing the same health care professional at each hospital visit. It involves
The health care professional having a detailed knowledge of the patient and their family
Health care professionals sharing information with the patient and their family
How well people cope between appointments
What to expect in the future
The patient having informal support from others
The researchers also found that patients, together with the doctors and nurses, play an important role in recognising their needs. And this helps to ensure the continuity of care.
From these findings, the researchers made a number of recommendations to the NHS to help improve continuity of care for people with cancer.
We have based this summary on information from the team who ran the trial. As far as we are aware, the information they sent us has not been reviewed independently (peer reviewed

) or published in a medical journal yet. The figures we quote above were provided by the trial team. We have not analysed the data ourselves.
How to join a clinical trial
Please note: In order to join a trial you will need to discuss it with your doctor, unless otherwise specified.
Please note - unless we state otherwise in the summary, you need to talk to your doctor about joining a trial.
Supported by
National Health Service (NHS)
National Institute for Health Research Cancer Research Network (NCRN)
CRUK internal database number:
Please note - unless we state otherwise in the summary, you need to talk to your doctor about joining a trial.
Charlie took part in a trial to try new treatments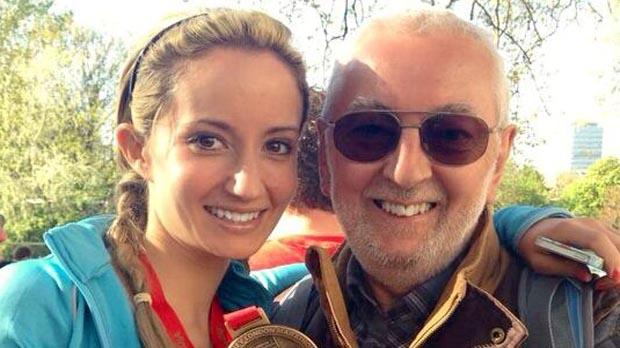 "I think it's really important that people keep signing up to these type of trials to push research forward."