A study looking at a talking therapy for people with advanced cancer (Can Talk)
Please note - this trial is no longer recruiting patients. We hope to add results when they are available.
This is a study to see if a talking therapy called cognitive behavioural therapy can help people with advanced cancer who are feeling low.
People who have advanced cancer

may have a low mood (depression). Cognitive behavioural therapy (CBT) is a type of talking therapy that is widely used to help improve mood. It can help you to change how you think about your situation (cognitive) and what you do to cope (behaviour).
In this study, researchers want to see if having cognitive behavioural therapy alongside usual treatment helps people with cancer who are depressed.
Who can enter
You cannot volunteer to join this study, but you may be invited to join if you
Have cancer and any treatment you are having is not aiming to cure your disease
Are at least 18 years old
Trial design
The study aims to recruit 240 people in London, the North West, North East, South West and South East of England.
To begin with, a member of the research team will ask you a couple of questions during a short interview.  This will help them to work out if you are suitable to take part in this study. If you are, they will give you some more information about the study and ask you to decide whether or not you would like to take part.
If you agree to join the study, a member of the research team will fill in 5 questionnaires with you. These will ask questions about your health and care.
You will then be put into 1 of 2 groups at random. Neither you nor the researcher can decide which group you are in. This is called randomisation.
Half the people taking part continue to have cancer treatment as usual. The other half continue their treatment as usual and also have 12 sessions of cognitive behavioural therapy (CBT) over a 3 month period. You have the sessions with a CBT specialist.
Everybody in the study will be asked to fill out some more questionnaires after 6, 12, 18 and 24 weeks. You can do this either in person with a researcher, on the phone or online - whichever is more convenient for you.
Any information you provide will be confidential

. It will not be possible to identify you in any results.
Hospital visits
The interview to see if you are suitable to join the study takes about 15 minutes.
If you do take part, it takes about 45 minutes to fill out the questionnaires with a member of the study team.
If you are in the group having CBT, each session lasts up to an hour.
Side effects
Apart from taking up some of your time, there are no side effects associated with cognitive behavioural therapy.
How to join a clinical trial
Please note: In order to join a trial you will need to discuss it with your doctor, unless otherwise specified.
Please note - unless we state otherwise in the summary, you need to talk to your doctor about joining a trial.
Supported by
Department of Health
NIHR Clinical Research Network: Cancer
NIHR Health Technology Assessment (HTA) programme
University College London (UCL)
Other information
CRUK internal database number:
Please note - unless we state otherwise in the summary, you need to talk to your doctor about joining a trial.
Cara took part in a clinical trial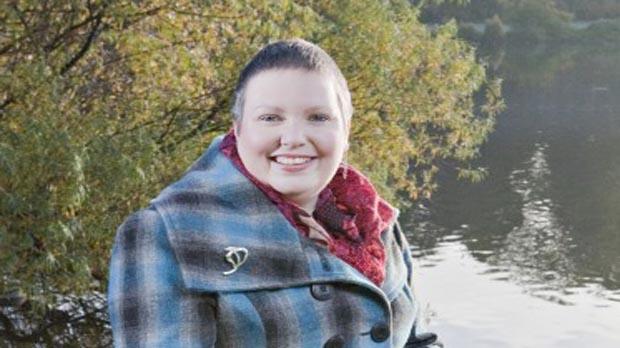 "I am glad that taking part in a trial might help others on their own cancer journey."