A study looking at developing a website to support people after having a stem cell transplant (ALLINEX)
This study looked at a way of supporting people after they'd had a stem cell transplant using cells from a donor (allogeneic transplant).
After a transplant, people need a great deal of support. Doctors know a lot about how to help people cope with side effects of treatment. But they can be less sure about the sort of support people need to help them cope with social and emotional difficulties they may have after a transplant.
The researchers wanted to develop a way of providing helpful information for patients and their carers. They have developed a website that patients, hospital staff and GPs could use to share information.
The aims of the project were to
Find out how people were supported between 3 months and 18 months after having a donor stem cell transplant
Learn more about any difficulties they had, and how their quality of life was affected
Develop a secure website that could improve support for people after a stem cell transplant
Collect feedback about the site
See if it would be acceptable to patients and staff to use  the site as part of standard care
Summary of results
The study team developed the ALLINEX website which patients find easy to use.
The ALLINEX project took place in Leeds. There have been different phases to the project. In phase 1, the researchers found that people who'd had a stem cell transplant did have social and emotional difficulties.
There were services available to help. But the services were mainly provided if the patient's problems were known to staff, or if the patient was able to ask for help.  The study team felt it would help people to have information about all locally available support on a website.
In phase 2 they developed the website. It included information about the whole process of stem cell transplantation, possible side effects, a patient discussion forum and a way for patients to contact their medical team about issues that were not urgent.
The researchers asked for feedback about the site from patients, hospital staff and GPs. They then made changes to the website in line with the feedback they received.
In phase 3, they looked at introducing the website in addition to the standard follow up care people have after a stem cell transplant. This part of the study was randomised. People were put into groups at random. Neither they, nor the researchers could decide which group they were in. People in 1 group had standard follow up care, people in the other group had standard care and access to the website.  They needed a user name and password to use the site.
The researchers looked at how people used the website and asked them to complete a questionnaire asking what they thought of it.
Results from this part of the study showed that people accepted the website and found it easy to use. The Allinex website is now being made available to everybody who has a stem cell transplant in Leeds.
We have based this summary on information from the team who ran the trial.  As far as we are aware, the information they sent us has not been reviewed independently (peer reviewed

) or published in a medical journal yet. We have not analysed the data ourselves.
How to join a clinical trial
Please note: In order to join a trial you will need to discuss it with your doctor, unless otherwise specified.
Please note - unless we state otherwise in the summary, you need to talk to your doctor about joining a trial.
Supported by
Friends of the Leeds Centre for Leukaemia Lymphoma and Myeloma
Macmillan Cancer Support
The Leeds Teaching Hospitals NHS Trust
University of Leeds
CRUK internal database number:
Please note - unless we state otherwise in the summary, you need to talk to your doctor about joining a trial.
Cara took part in a clinical trial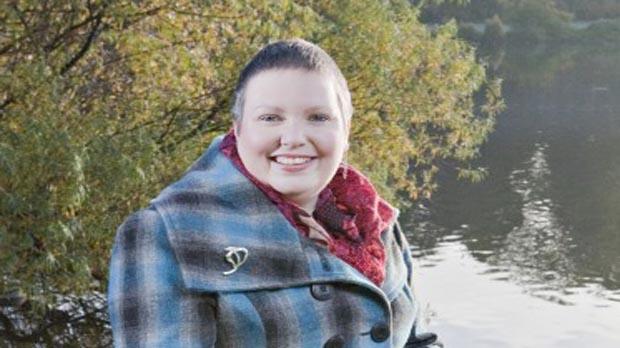 "I am glad that taking part in a trial might help others on their own cancer journey."