A study looking at spiritual beliefs and how people cope with cancer
This study was trying to find out if there was a link between spiritual beliefs and how people coped with cancer. The study was for people with very advanced cancer that couldn't be cured, but who were having treatment for their symptoms (palliative care

) at home.
In this study, the researchers used questionnaires to ask people about their spiritual beliefs and how they felt about having very advanced cancer. They wanted to see if people's beliefs changed over time and if this affected how they coped with their feelings.
They also wanted to look at the link between spiritual beliefs, how people coped with having advanced cancer and their treatment.
Summary of results
The study team found that although religious and spiritual beliefs became stronger as death approached they didn't affect how anxious or depressed people felt.
This study recruited 170 people who were having palliative care at home. They filled in questionnaires at the beginning of the study, then 3 weeks and 10 weeks later. The questions asked about
How they were feeling
Their spiritual beliefs
How much help and support they needed
When the team looked at the results they found that over time the people's spiritual beliefs became stronger. And that how anxious or depressed a person felt wasn't related to their beliefs.
They also found that there was a slight decrease in the use of pain killing drugs when a person's spiritual beliefs became stronger. But this could have happened by chance (it was not statistically significant

).
The study team concluded that their results suggest that stronger beliefs don't affect how depressed or anxious a person with advanced cancer felt. But they couldn't judge if spirituality was related to other aspects of a person's wellbeing or if there were more complex processes going on as death approached.  
We have based this summary on information from the team who ran the trial. The information they sent us has been reviewed by independent specialists (peer reviewed

) and published in a medical journal. The figures we quote above were provided by the trial team. We have not analysed the data ourselves.
How to join a clinical trial
Please note: In order to join a trial you will need to discuss it with your doctor, unless otherwise specified.
Please note - unless we state otherwise in the summary, you need to talk to your doctor about joining a trial.
Supported by
Cancer Research UK
Marie Curie Cancer Care
National Institute for Health Research Cancer Research Network (NCRN)
University College London (UCL)
CRUK internal database number:
Please note - unless we state otherwise in the summary, you need to talk to your doctor about joining a trial.
Charlie took part in a trial to try new treatments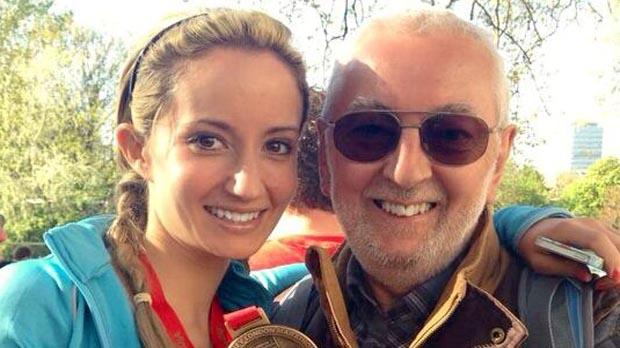 "I think it's really important that people keep signing up to these type of trials to push research forward."