A study looking at a quality of life questionnaire for people with lung cancer
Please note - this trial is no longer recruiting patients. We hope to add results when they are available.
Cancer type:
Non small cell lung cancer
This study is testing a questionnaire to see if it can help doctors find the issues that affect people with lung cancer. 
More about this trial
When you have lung cancer you might have various problems related to the cancer and its treatment. This can have an impact on your personal wellbeing and quality of life

.
For many years, doctors have used a questionnaire called LC13 to find the issues that affect your quality of life. They usually use the LC13 questionnaire alongside another, more general questionnaire.
Researchers now want to update the LC13 questionnaire. To do this, they asked people with lung cancer about the issues which most affect their quality of life. They then used the answers to amend the LC13 questionnaire and created a new one called LC29.
Who can enter
You might be able to take part in this study if you are older than 18 and have lung cancer. You may have any stage of disease and be at any point during your treatment.
You cannot join this study if you have had another cancer in the past or your lung cancer has come back after treatment (recurrence). 
Trial design
This is an international phase 4 study. Researchers hope that about 450 people will take part.
You complete a general questionnaire (called C30) and the new questionnaire (LC29). Then you have a meeting with a study doctor. They ask you:
what you think of the new questionnaire
if you found any question important or confusing
whether you think any important questions are missing
if you are married
your job or occupation
You may also complete the same questionnaires again after 1 or 4 weeks. Researchers need about 120 people to do this. 
Doctors will also ask you if they can speak with your GP. They want to find out more about your past medical problems and the treatments you have had (your medical records).
Your answers and information about your health will be kept private and only people involved in this research will look at your records. No one will be able to identify you. 
Hospital visits
You don't have any extra visits as part of this study. You complete the questionnaires when you are in hospital or when you have an outpatient appointment. 
Side effects
You may find some of the questions distressing. The study doctors will be able to offer you support if you need it. 
How to join a clinical trial
Please note: In order to join a trial you will need to discuss it with your doctor, unless otherwise specified.
Please note - unless we state otherwise in the summary, you need to talk to your doctor about joining a trial.
Supported by
EORTC Quality of Life Group
EORTC Lung Cancer Group
European Society of Thoracic Surgeons (ESTS)
NIHR Clinical Research Network: Cancer
University Hospital Southampton NHS Foundation Trust
CRUK internal database number:
Please note - unless we state otherwise in the summary, you need to talk to your doctor about joining a trial.
Around 1 in 5 people take part in clinical trials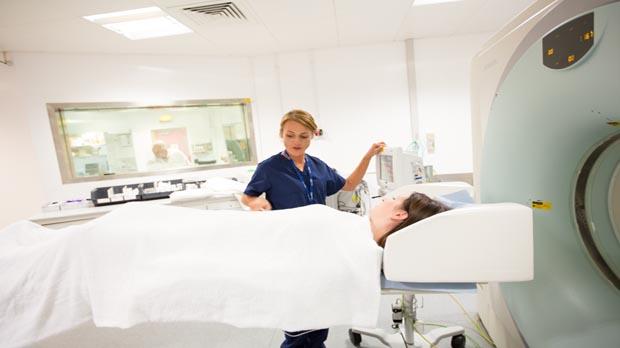 Around 1 in 5 people diagnosed with cancer in the UK take part in a clinical trial.