A study looking at PET scans in advanced cancer of the pancreas
This study looked at a type of scan called a FLT PET scan for people with advanced pancreatic cancer. It was to see if this type of scan could provide more information about the cancer and how well the treatment was working than the scans currently used. This study was open to people with pancreatic cancer that couldn't be removed by surgery.
More about this trial
Doctors might treat advanced pancreatic cancer with chemotherapy if it can't be removed with surgery or it has spread to other parts of the body.
Gemcitabine is a drug they often use. After an initial 3 month period of treatment, you have a CT scan to see if the chemotherapy is working.
Research in other cancers suggests that a scan called a FLT PET scan may provide more valuable information about the cancer. And a FLT PET scan could allow doctors to see how treatment is working sooner than other scans such as a CT scan.
In this study, the researchers wanted to find:
if it is possible to use FLT PET scans to improve understanding of how pancreatic cancer behaves and responds to treatment
how reliable FLT PET scans are 
Summary of results
The study team found that it is possible to use the FLT PET scan for pancreatic cancer.
This was a feasibility study. 18 people took part.
Everyone had 2 FLT PET scans. One was done before starting chemotherapy and another after their first cycle of chemotherapy (4 weeks).
Two doctors who specialise in reading scans (radiologists) looked at and reported on the scans separately.
Of the 35 scans they saw they were able to report on 31. The team said that this showed FLT PET scans were able to be used for patients with pancreatic cancer.
The FLT part of the FLT PET scan is the contrast medium

 used for the scan. This gives a clearer picture on the scan. The team looked at how well the pancreatic cancer showed up on the scan using this contrast medium.
They found that the cancer that had spread to the liver showed up much better than the cancer in the pancreas itself.
Some people had 2 scans within the week before starting chemotherapy. The aim of this was to confirm that the same results could be obtained in both scans. For this the radiologists were able to compare the scans of 4 people. They both reported the same results. So the team concluded that the scan could be repeated with no significant difference.
The study team concluded that it is possible to use the FLT PET scan for pancreatic cancer. Also that the results of the scan were reliable. But how useful the FLT PET scan is in the clinical setting needs to be established.  
They are continuing to look at the results of the study to find if the PET scans can show how well treatment worked. When these become available this summary will be updated.
We have based this summary on information from the research team. The information they sent us has been reviewed by independent specialists (peer reviewed

) but may not have been published in a medical journal. The figures we quote above were provided by the research team. We have not analysed the data ourselves.
How to join a clinical trial
Please note: In order to join a trial you will need to discuss it with your doctor, unless otherwise specified.
Please note - unless we state otherwise in the summary, you need to talk to your doctor about joining a trial.
Chief Investigator
Dr Azeem Saleem
Professor Juan Valle
Supported by
Experimental Cancer Medicine Centre (ECMC)
NIHR Clinical Research Network: Cancer
Pancreatic Cancer Research Fund (PCRF)
European Society of Medical Oncology (ESMO) Translational Fellowship Programme
University of Manchester
The Christie NHS Foundation Trust
CRUK internal database number:
Please note - unless we state otherwise in the summary, you need to talk to your doctor about joining a trial.
Charlie took part in a trial to try new treatments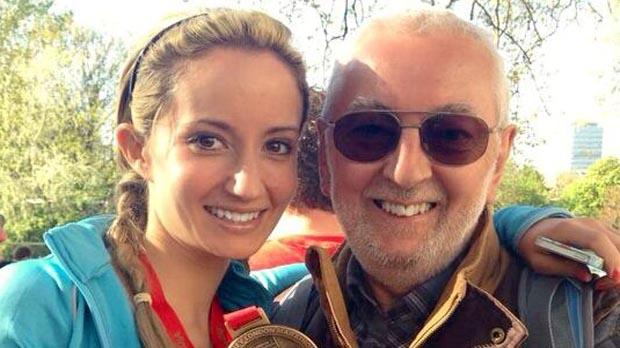 "I think it's really important that people keep signing up to these type of trials to push research forward."