A study looking at new ways to manage cancer pain in the community
This study looked at using digital technology to help people with cancer, and their carers, manage pain caused by cancer.
More about this trial
Many people with cancer have pain at some point. Cancer pain is not always well controlled with the painkillers that are available. We know from research that some people with cancer pain may find it difficult to get help. And that communication between healthcare professionals and people with cancer pain could be improved.
Researchers hope that using digital technologies such as tablet computers, electronic diaries and electronic pill bottles, could help with these problems.
To understand how these might help, the researchers asked for the views and ideas of patients, their carers and some health professionals.
Summary of results
This study recruited 51 people in total. One of the researchers interviewed 14 patients, 6 carers, and 19 health care professionals. Another 12 health care professionals took part in focus groups.
The research team asked them about:
managing cancer pain
current and possible future uses for digital technology
Managing pain
The patients and carers described having cancer and managing cancer pain as being hard work. The research team found there were 3 parts to this:
living life – looking after yourself, relationships, activities
pain management – knowledge about pain and painkillers, monitoring pain, deciding on goals
cancer management – appointments, treatments
Deciding on goals for pain relief is not as easy as it sounds. Some painkillers can cause side effects such as feeling sick or dizziness. So sometimes people decide to live with a certain amount of pain rather than have these side effects. This may mean they can continue to do activities they enjoy.
Using technology
Most people who took part in the study regularly use a smart phone, tablet or computer and had access to the internet. They already use technology for things like shopping, finding out information and getting in touch with people. But some people prefer not to use it at all.
Some people were already using electronic calendars and alarms as reminders for appointments or medication. But none were using technology to monitor their symptoms.
People felt that using technology may improve the communication between patients and health care professionals. And between different health care professionals (the GP and the hospital, for example). But there was concern that it would add to the workload. And that it would be difficult to link to current NHS computer systems.
Conclusion
The research team concluded that pain management is complex. And that digital technology could be useful for monitoring symptoms and communicating with people. The challenge is finding a way to use it so it's helpful and doesn't increase workload.
We have based this summary on information from the research team. The information they sent us has been reviewed by independent specialists (peer reviewed

) and published in a medical journal. The figures we quote above were provided by the trial team who did the research. We have not analysed the data ourselves.
How to join a clinical trial
Please note: In order to join a trial you will need to discuss it with your doctor, unless otherwise specified.
Please note - unless we state otherwise in the summary, you need to talk to your doctor about joining a trial.
Supported by
Chief Scientist Office (CSO)
NIHR Clinical Research Network: Cancer
University of Aberdeen
CRUK internal database number:
Please note - unless we state otherwise in the summary, you need to talk to your doctor about joining a trial.
Charlie took part in a trial to try new treatments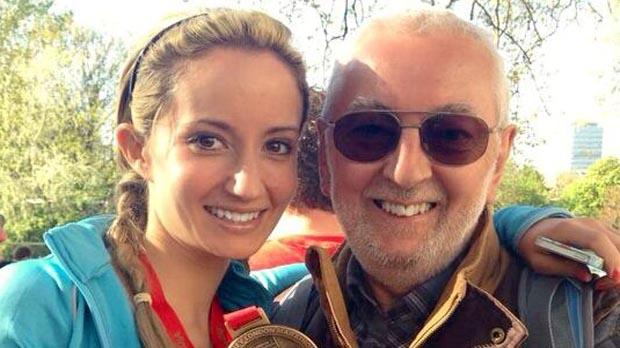 "I think it's really important that people keep signing up to these type of trials to push research forward."