A study looking at managing the needs of people with cancer (CANAssess2)
This study is looking at a tool to help GPs manage the needs of people who have cancer. It is for people who have any type of cancer.
More about this trial
People living with cancer can have problems that they need support with. 
Researchers have developed a way of identifying the problems that people with cancer may have and how these problems might be managed. 
In this study, GPs in Yorkshire and the North East are using this way to find out how well it works.
Who can enter
The following bullet points list the entry conditions for this study. Talk to your doctor or the study team if you are unsure about any of these. They will be able to advise you. 
Who can take part
You may be able to join this study if you go to a GP surgery in Yorkshire or the North East that is taking part in the study and all of the following apply. You:
have cancer 
understand English well enough to fill in the questionnaires
are at least 18 years old
Who can't take part
You cannot join this study if any of these apply. You:
have no sign of cancer (a complete remission) at least 1 month after finishing treatment 
have basal cell carcinoma only
live in a care home, nursing home or any other similar place
are within 1 month of having an initial cancer diagnosis  
You may also ask your carer if they would like to take part in the study. By carer we mean any family member, friend or neighbour who supports you in a way that is important to you. They do not have to be providing "hands-on" personal care.
Trial design
This is a phase 3 study. The team need 1,080 people from 54 GP surgeries across Yorkshire and the North East to join. 
Half the GPs use the new approach and the other half don't. The GPs can't choose which group they are in. This is called randomisation

. 
A member of the research team will contact you. They will ask you questions about how you are feeling. 
You fill in a questionnaire booklet about:
your general health
quality of life 
your use of care providers for example visits to hospital, GP surgeries and hospices 
You can do the questionnaires in person at the GP's surgery, over the phone or online. They take about 45 minutes to 1 hour to do. 
You do the questionnaire again at:
1 month
3 months and 
possibly 6 months
A member of the research team will also phone you at these times. 
They will also collect information about your health from your medical records.
Hospital visits
There are no hospital visits in this study.
Side effects
The study team don't anticipate any problems if you agree to take part.
How to join a clinical trial
Please note: In order to join a trial you will need to discuss it with your doctor, unless otherwise specified.
Please note - unless we state otherwise in the summary, you need to talk to your doctor about joining a trial.
Supported by
Yorkshire Cancer Research
University of Hull
Yorkshire and Humber Clinical Research Network
North East Clinical Research Network
CRUK internal database number:
Please note - unless we state otherwise in the summary, you need to talk to your doctor about joining a trial.
Charlie took part in a trial to try new treatments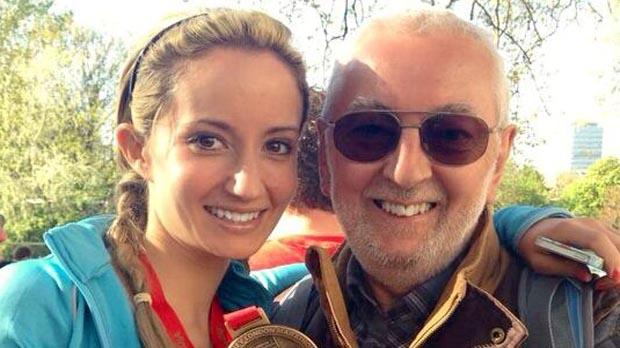 "I think it's really important that people keep signing up to these type of trials to push research forward."