A study looking at KHK2823 for people with acute myeloid leukaemia or myelodysplastic syndrome.
Please note - this trial is no longer recruiting patients. We hope to add results when they are available.
Cancer type:
Acute lymphoblastic leukaemia (ALL)
Myelodysplastic syndrome (MDS)
This study is looking at a new drug called KHK2823 as a treatment for acute myeloid leukaemia (AML) and myelodysplastic syndrome (MDS).
More about this trial
For some people with AML or MDS standard treatment

is either not appropriate or their disease has come back or got worse during treatment. Doctors are trying to find treatments for people in this situation.
KHK2823 is a new drug. It is an antibody. The body produces antibodies when it recognises something in the body is foreign or unfamiliar, for example bacteria.  Antibodies can target cancer cells. The target for KHK2823 is a protein found on cancer cells in AML and MDS.
This is the first time KHK2823 will be given to people. The aims of the study are to
Find the highest safest dose of KHK2823
Learn about the side effects of the drug
Learn more about how KHK2823 works in the body as a treatment for AML and MDS
Who can enter
You may be able to join this study if
You have AML and either
Can't have treatment to get rid of your AML (remission induction therapy)
Your AML has come back or got worse during treatment and there are no other appropriate treatments available
Or you have MDS and one of the following
It has come back or got worse during treatment
You have had treatment with either the drug decitabine or azacitabine
You are not able to have decitabine or azacitabine because, for example, you have high risk MDS or you have low risk MDS but need to have regular blood transfusions
As well as the above you must
Be well enough to be up and about for at least half the day (performance status 0, 1 or 2)
Have satisfactory blood test results
Be willing to use reliable contraception during the study and for 3 months afterwards if there is any chance that you or your partner could become pregnant
Be at least 18 years old
You cannot join this study if any of these apply. You
Have a type of leukaemia called acute promyelocytic leukaemia (APL)
Have leukaemia in your brain or spinal cord (central nervous system) which your doctor thinks is significant
Have had major surgery in the last 4 weeks
Have had a bone marrow transplant in the last 100 days
Have graft versus host disease (GVHD) unless it is very mild or grade 1 skin GVHD
Have had chemotherapy, radiotherapy or experimental treatment in the 2 weeks before starting the study treatment. You may still be able to take part if you have had hydroxycarbamide for a very high white blood cell count (hyperleukocytosis) but this would need to be stopped 24 hours before having KHK2823
Have had immunotherapy in the 30 days before starting the study treatment
Have side effects from chemotherapy or surgery which are a cause of concern for your doctor
Have problems with your heart that are a cause of concern for your doctor
Have had a heart attack or heart failure in the last 3 months
Have an autoimmune disease and have had drugs that suppress the immune system 4 weeks before starting the study treatment
Have an infection and need treatment into a vein (IV treatment)
Are HIV, hepatitis B or hepatitis C positive
Have any other condition that the doctors think would affect your taking part in this study
Are sensitive to any of the ingredients of KHK2823 (your doctors can advise you about this)
Are pregnant or breastfeeding
Trial design
This is a phase 1 study. The doctors need up to 60 people to take part. The study is in 2 parts. You are either in part 1 or part 2.
In part 1 the first few patients taking part will have a low dose of KHK2823. If they don't have any serious side effects, the next few patients will have a higher dose. And so on, until they find the best dose. This is called a dose escalation study.
In part 2 you have the best dose found in part 1.
Everyone in the study has KHK2823. You have it as a drip into your vein. You have the 1st dose over about 4 hours. Subsequent doses may be given over less time, if the doctors think it is safe to do so.
In part 1 you have it once a week for 4 weeks. This is called a treatment cycle. Depending on the findings of part 1, in part 2 of the study you may have the drug less frequently.
You will have at least 2 treatment cycles of KHK2823 if the doctors think the drug is helping you and you are happy to continue. You have no break between treatment cycles.
As part of the study the doctors will take extra blood samples. This is so they can see how the drug is working in your body. They may call the blood tests pharmacokinetics

. They will also look at the blood samples and samples from your bone marrow to look for substances called biomarkers

and also to see how your genes

affect how KHK2823 works for you. This information should help the doctors know in the future who will benefit most from having KHK2823.
Hospital visits
You see the doctors and have some tests before you start treatment. The tests include
Urine test
Physical examination
Heart trace (ECG )
You visit the hospital once a week to have treatment. You should not need to stay overnight. You see a doctor at each treatment visit. You have regular blood tests and bone marrow tests during the whole time you are in the study. The study nurse will explain how often you have these.
You see the doctors 2, 4 and 6 weeks after you finish treatment. You have blood and urine tests, a physical examination and an ECG. The doctors will also ask how you are and how well you manage daily activities such as washing and dressing.  At your 2 week follow up you have a bone marrow test.
Side effects
As this is the first time KHK2823 is being given to people, doctors do not know about all the side effects. Part of the study is looking at side effects. The study team will explain what they think could potentially happen and they will give you a telephone number to contact them if you are concerned about anything.
How to join a clinical trial
Please note: In order to join a trial you will need to discuss it with your doctor, unless otherwise specified.
Please note - unless we state otherwise in the summary, you need to talk to your doctor about joining a trial.
Supported by
Experimental Cancer Medicine Centre (ECMC)
Kyowa Hakka Kirin Pharma Inc
CRUK internal database number:
Please note - unless we state otherwise in the summary, you need to talk to your doctor about joining a trial.
Charlie took part in a trial to try new treatments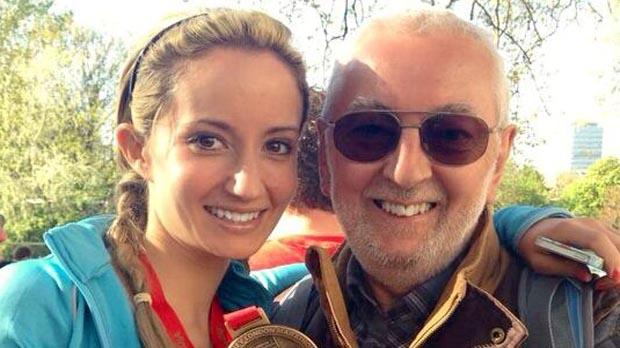 "I think it's really important that people keep signing up to these type of trials to push research forward."