A study looking at how to support carers of people at the end of their life when they leave hospital
This study was done to find out what support people need when they're caring for someone who leaves hospital and is coming to the end of their life.
More about this trial
We know that most people who are coming to the end of their life would prefer to be at home. And their family members or friends (carers) help make this possible. Having the right information and support is important for carers to feel confident and able to care for someone at home.
In this study, the researchers talked to carers and health care professionals. They wanted find out more about how best to support carers:
when their loved one is preparing to leave hospital
when they are at home
identify areas that they need support with
decide which areas they need the most support with
discuss these issues with a health care professional
come up with an action plan
The main aims of the study were to:
find out more about the needs of carers
adapt CSNAT to help people in this situation
Summary of results
As part of this study, the research team:
spoke to 22 people who were caring for, or had cared for, someone needing end of life care
held focus groups with 40 health care professionals
ran 2 workshops with 5 people who had cared for a loved one who had died, and 14 health care professionals
They found that the Carer Support Needs Assessment Tool (CSNAT) was relevant for supporting carers when a loved one needed end of life care at home.
It was especially useful for having difficult conversations about end of life care. And helping carers understand what is involved in caring for someone when they come home from hospital.
Getting everything organised for someone in this situation to go home from hospital can be complicated. It can involve many different health care professionals. The people involved in planning someone's discharge need the correct training and skills to help support patients and their carers.
The people taking part felt that it would be useful to use CSNAT earlier on, rather than when the patient was due to go home. They also felt, because there are so many people involved in the process, that it might be useful for the carers to keep the CSNAT records with them.
The research team concluded that CSNAT could help with the support of carers, and with plans to help people go home from hospital. It could also help people stay at home, rather than have to go back in to hospital.
We have based this summary on information from the research team.  As far as we are aware, the information they sent us has not been reviewed independently (
peer reviewed

) or published in a medical journal yet. The figures we quote above were provided by the research team. We have not analysed the data ourselves.
How to join a clinical trial
Please note: In order to join a trial you will need to discuss it with your doctor, unless otherwise specified.
Please note - unless we state otherwise in the summary, you need to talk to your doctor about joining a trial.
Supported by
University of Manchester
Marie Curie Cancer Care
CRUK internal database number:
Please note - unless we state otherwise in the summary, you need to talk to your doctor about joining a trial.
Around 1 in 5 people take part in clinical trials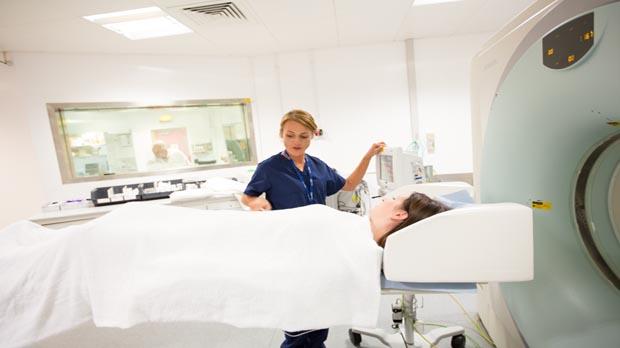 Around 1 in 5 people diagnosed with cancer in the UK take part in a clinical trial.