A study looking at how people make decisions to go to their GP with symptoms that could possibly be caused by lung cancer (LCDC study)
Please note - this trial is no longer recruiting patients. We hope to add results when they are available.
This study is trying to understand how people make the decision to report possible lung cancer symptoms to their GP. It is recruiting people who are registered with a GP and do not have cancer.
It can be difficult to treat lung cancer. One of the reasons for this is that many people are diagnosed when their lung cancer has already spread elsewhere in the body (advanced cancer

). A factor contributing to lung cancer being diagnosed late could be a delay in people going to their GP. Doctors would like to understand more about why this is.
In this study, the researchers will ask the views of people who attend a GP practice either through discussion groups or one to one interviews. With their help, the researchers hope to develop a questionnaire.
The aims of the study are to find out
Which possible lung cancer symptoms would prompt people to see their GP
Which particular GP service would encourage people to visit their doctor earlier
 The information gained from this study may help doctors to find ways to encourage people who need to see a doctor to go earlier.
Who can enter
Your GP surgery may send you a letter inviting you to join this study if all of the following apply.
You are registered with one of the GP surgeries involved in this study and you are invited to take part
Your GP thinks you are reasonably fit and well and will not be distressed by taking part in this study
You are at least 40 years of age
You cannot join this study if any of these apply. You
Have a definite diagnosis of cancer
Have a relative affected by cancer
Trial design
This study has 2 parts.
The researchers need 12 to 16 people to join the first part. If you join part 1, the study team will ask you to go to 2 discussion groups (called focus groups) with other people from your GP practice. These will be about 2 to 6 weeks apart.
The study team would like to know what you think about their questionnaire and ask you which questions you think are the most useful. They will describe a range of imaginary situations. They will then ask you to say which one would prompt you to go and see your GP. These situations combine different symptoms that could be due to lung cancer with different examples of GP services.  An example of a GP service could be time waiting for an appointment.
The researchers will ask your permission to record the discussion.
They would like you to go to a second discussion group so that you can look over changes they make to the questionnaire. These changes will be based on your suggestions made in the first discussion group.
The researchers need 18 people to join the 2nd part of the study. If you join part 2, you have a one to one interview with someone in the study team. They will ask you to look at a questionnaire on an IPAD and say what you think about this. They will ask you to comment on the same range of imaginary symptoms and services, as described above. The researcher will ask your permission to record the interview.
The study team will treat everything you tell them as confidential

so no one will be able to link the results to you.
Hospital visits
You attend discussion groups or have your interview at your GP practice. If you join the discussion groups, each one will take about 1 ½ hours. If you have a one to one interview, this will take about 50 minutes.
Side effects
This study does not involve a treatment and so there are no side effects associated with taking part. But going to the discussion groups, or attending the interview will take some of your time.
How to join a clinical trial
Please note: In order to join a trial you will need to discuss it with your doctor, unless otherwise specified.
Please note - unless we state otherwise in the summary, you need to talk to your doctor about joining a trial.
Chief Investigator
Professor Domenica Coxon
Professor David Weller
Supported by
Cancer Research UK (Early Diagnosis Advisory Group)
NHS Lothian
University of Edinburgh
CRUK internal database number:
Please note - unless we state otherwise in the summary, you need to talk to your doctor about joining a trial.
Cara took part in a clinical trial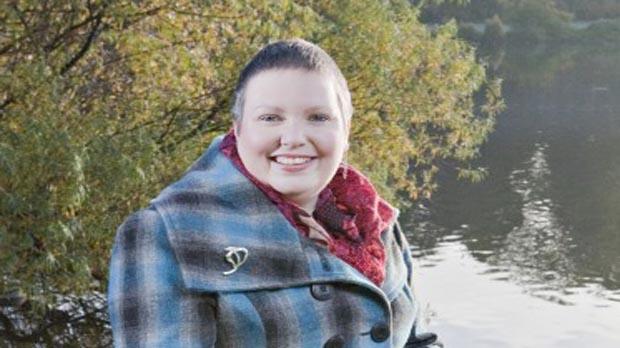 "I am glad that taking part in a trial might help others on their own cancer journey."