A study looking at high intensity focused ultrasound to treat pain from cancer spread to the bones
Coronavirus and cancer
We know it's a worrying time for people with cancer, we have information to help. If you have symptoms of cancer contact your doctor.
This study looked at high intensity focused ultrasound (HIFU) as a treatment to relieve pain from cancer that had spread to the bones. 
This study was open for people to join between May 2012 and July 2016. The results were published in 2018. 
More about this trial
HIFU uses high frequency sound waves. It delivers a strong focused beam to a point on tissue. This causes heat and kills the tissue by burning it.  
Cancer that spreads to the bone is also called bone metastases or secondary bone cancer.  Cancer within the bone often causes pain. Doctors usually treat the pain with painkillers and radiotherapy.  
In this study researchers looked at giving HIFU guided by an MRI scan. They used the Philips Sonalleve MR-HIFU system. 
They wanted to see:
how useful HIFU was for relieving pain by burning the nerve endings on the bone surface next to a secondary bone cancer
if the treatment caused any side effects
how the treatment affected day to day life
Summary of results
The study team found that the MR-HIFU system:
helped with the bone pain 
improved quality of life  
improved day to day living
About this study
20 people had their bone pain treated using the MR-HIFU guided system. They filled in detailed questionnaires before having treatment and then after treatment at:
7 days
14 days
30 days
60 days
90 days
The questions asked about:
their symptoms
their daily activities
how they were feeling
their pain
Results
Of the 20 people, 18 people filled in the questionnaires before treatment and at least 2 other times during the study. 
The team compared people who had experienced a reduction in their pain and those who had not.
At 30 days the team found for people who had pain relief there was also significant improvement in their:
 
physical activities
feeling of being sick
tiredness
appetite
constipation
emotional state
And for people who had no overall pain relief there was no change in their quality of life. 
Conclusion
The study team concluded that the MR-HIFU guided system helped treat bone pain caused by cancer spread. And this also increased the person's quality of life. 
They say that MR guided HIFU should be considered for people who have bone pain caused by cancer spread that is in one area (localised) and have a poor quality of life.   
Where this information comes from    
We have based this summary on information from the research team. The information they sent us has been reviewed by independent specialists (peer reviewed

) and published in a medical journal. The figures we quote above were provided by the trial team who did the research. We have not analysed the data ourselves.
How to join a clinical trial
Please note: In order to join a trial you will need to discuss it with your doctor, unless otherwise specified.
Please note - unless we state otherwise in the summary, you need to talk to your doctor about joining a trial.
Chief Investigator
Professor Nandita de Souza
Supported by
Institute of Cancer Research (ICR)
Cancer Research UK (Imaging Centre Funding)
National Institute for Health Research Clinical Research Facility in Imaging
Philips Medical Systems MR Finland
CRUK internal database number:
Please note - unless we state otherwise in the summary, you need to talk to your doctor about joining a trial.
Cara took part in a clinical trial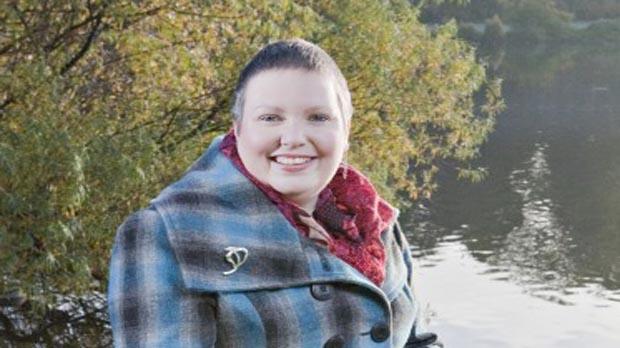 "I am glad that taking part in a trial might help others on their own cancer journey."