A study looking at giving hormone treatment to prevent womb cancer in obese women (PROTEC1)
Please note - this trial is no longer recruiting patients. We hope to add results when they are available.
Cancer type:
Womb (uterine or endometrial) cancer
This study is looking at whether giving hormone treatment to obese women reduces their risk of developing womb cancer.
More about this trial
Women who are very overweight have an increased risk of developing womb cancer. Before womb cancer develops there can be changes in the lining of the womb (the endometrium).
In this study, doctors want to see if giving a type of hormone called progesterone through the Mirena intrauterine system

(Mirena IUS) will prevent these changes. And so reduce the chances of cancer developing. They also wants to find out if this treatment is acceptable to women and how much they know about their own personal risk of developing womb cancer
Who can enter
You may be able to join this study if all of the following apply.
You have a body mass index (BMI) of 40 or higher
Your most recent cervical smear was normal
You are not actively trying to lose weight
You are aged at least 18 years old
If you are interested in taking part in the study the researchers will take some blood and also a sample of the lining of your womb (this is similar to having a cervical smear test). Your blood test results and the sample of your womb lining must be normal for you to continue in the study.
You cannot join this study if any of these apply. You
Have had your womb removed (a hysterectomy)
Have had a intrauterine system or device (coil) in the last 6 months
Have had treatment to the lining of your womb for heavy periods or abnormal bleeding (endometrial ablation)
Have breast cancer
Have any problems (anomalies) with your womb
Have pelvic inflammatory disease or genital actinomycosis
Have immune deficiency meaning you are more likely to get infections
Are not able to have the Mirena IUS for any reason (your doctors can advise you about this)
Are pregnant or breastfeeding
Trial design
This study needs 40 women to take part.
At your 1st visit
The research team will ask you some questions about your health, any medications you take and your lifestyle
Measure your height, weight, waist and hips
Check your blood pressure
Take some blood samples
Take a sample of the lining of your womb. This is very similar to having a cervical smear test.
If the results from the blood tests and the womb lining sample are normal then the team will see you again in 3 months. At this 2nd visit you will have more blood tests, another sample of the womb lining taken and a Mirena IUS inserted.
The Mirena IUS is a T shaped plastic device. It releases a hormone called levonorgestrel which is a type of progesterone.
After this appointment the researchers will telephone every 6 weeks to see how you are.
6 to 9 months after the Mirena IUS has been inserted you have a third appointment with the same blood tests and womb lining sample taken as before.
If the tests you have during the study show any abnormalities the team will discuss appropriate treatment with you.
At every visit you need to complete a questionnaire about your health and well being. You can do at this at the clinic or at home and then return it to the team. You will also be asked about your periods and to complete a blood loss chart the next time you have a period. The team will explain what is involved in completing this.
Hospital visits
During the study you visit the hospital up to 3 times. The first visit will take about an hour and the next 2 visits will be slightly shorter.
Side effects
Having you womb lining sampled and a Mirena IUS inserted can be uncomfortable and some women find it painful. The Mirena IUS can
Reduce the length of your period or the amount of bleeding you have
Cause bleeding between periods or stop your period
There are some rare side effects associated with having the Mirena IUS inserted and the researchers will discuss this with you at the start of the study.
How to join a clinical trial
Please note: In order to join a trial you will need to discuss it with your doctor, unless otherwise specified.
Please note - unless we state otherwise in the summary, you need to talk to your doctor about joining a trial.
Supported by
Central Manchester University Hospitals NHS Foundation Trust
NIHR Clinical Research Network: Cancer
University of Manchester
CRUK internal database number:
Please note - unless we state otherwise in the summary, you need to talk to your doctor about joining a trial.
Cara took part in a clinical trial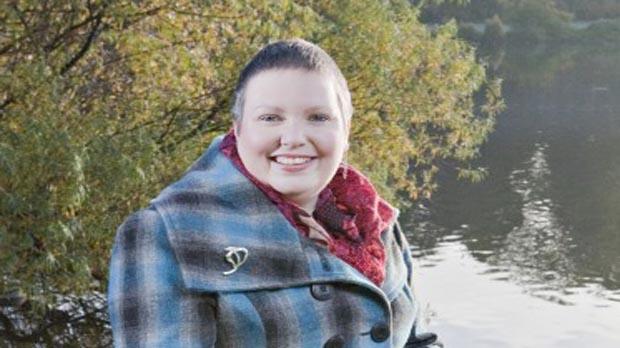 "I am glad that taking part in a trial might help others on their own cancer journey."