A study looking at current tests for ovarian cancer to help improve diagnosis (ROCKeTS)
We know that a lot of women have symptoms such as bloating and tummy discomfort. It is also very common to have swellings (cysts) on women's ovaries picked up on an ultrasound scan. But only a very small number of these women will go on to be diagnosed with ovarian cancer.
More about this trial
Current guidelines for GP's are to test women who have symptoms of tummy pain or bloating with a blood test called CA125, followed by an ultrasound scan if the blood test result is raised. But there are a number of other conditions that can cause a CA125 blood test to be raised. And CA125 is only raised in half the number of women who have early ovarian cancer. This means that many women referred have a low risk of cancer and others aren't referred until their cancer is more advanced. Also, in younger women, it is common to have ovarian cysts that aren't cancerous
The researchers in this trial think that collecting information about current tests could help to identify better tests in the future and this may help to improve diagnosis.
The aims of the study are to
Help diagnose ovarian cancer earlier when treatment is likely to work better
Help identify which women need further investigations for possible ovarian cancer and reduce unnecessary tests, hospital visits and distress in women who do not have ovarian cancer
Joining this study will not change your treatment, and you may not get any direct benefit from taking part. The researchers hope that the information they collect will help to improve diagnosis for women with ovarian cancer in the future.
Who can enter
You may be able to join this study if all of the following apply. You
have symptoms such as bloating or tummy pain or other symptoms that could possibly be ovarian cancer. And you also have 1 of the following
​

a raised CA125 blood test result
an abnormal ultrasound scan result showing a lesion that might be a cyst
both a raised CA125 blood test result and an abnormal scan result
As well as the above, you
You cannot join this study if any of these apply. You
have had ovarian cancer in the past
have had any other cancer in the last year apart from carcinoma in situ of the cervix that was successfully treated or you are having tamoxifen or other drugs to stop breast cancer coming back
are pregnant
Trial design
The researchers need 2,748 women to take part. Some will have been through the menopause (postmenopausal) and some won't (premenopausal).
Please note, from the end of November 2018, you can't join the study if you are postmenopausal. But you can join if you are premenopausal. 
 Everyone taking part
Fills in a questionnaire asking about your symptoms
Gives a blood sample
Has a transvaginal and a tummy (abdominal) ultrasound scan
Specially trained radiographers will look at these scans in detail. You would most likely have these scans as part of your usual care. Some women might need to have an extra scan but the study team can tell you more if this applies to you.
Hospital visits
It is unlikely you will need any extra hospital visits as a result of taking part in this study, but this will depend on your local service.
If you don't have surgery as part of your usual care, a research nurse will contact you at a routine hospital visit or at home a year after you joined the study to see how you are getting on. If you do have surgery as part of your usual care, the researchers will ask to link your details to national registries that store health information. This will help the researchers check if the blood tests we do now can predict any medical problems in the future.
Side effects
The researchers don't expect there to be any side effects as a result of taking part in this study.
How to join a clinical trial
Please note: In order to join a trial you will need to discuss it with your doctor, unless otherwise specified.
Please note - unless we state otherwise in the summary, you need to talk to your doctor about joining a trial.
Supported by
NIHR Clinical Research Network: Cancer
NIHR Health Technology Assessment (HTA) programme
University of Birmingham
CRUK internal database number:
Please note - unless we state otherwise in the summary, you need to talk to your doctor about joining a trial.
Cara took part in a clinical trial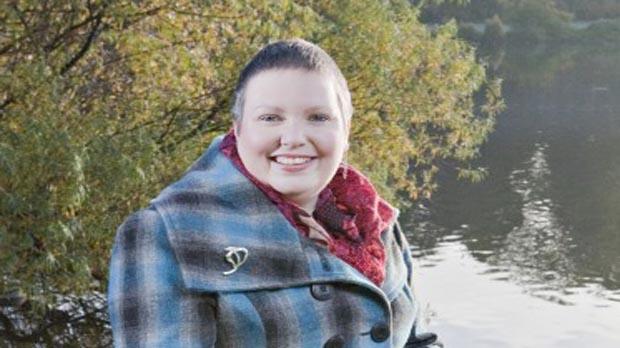 "I am glad that taking part in a trial might help others on their own cancer journey."