A study looking at chronic stress and fertility in women who had treatment for a childhood cancer (CSRF)
Coronavirus and cancer
We know it's a worrying time for people with cancer, we have information to help. If you have symptoms of cancer contact your doctor.
Please note - this trial is no longer recruiting patients. We hope to add results when they are available.
This study is for women who were treated for a childhood cancer at the Royal Hospital for Sick Children, Edinburgh.         
More about this trial
Treatment for cancer in childhood might affect your ability to have children. As a part of your usual care your doctor takes a blood test to measure this.
In this study researchers want to find out what impact long term (chronic) stress has on fertility.
To do this they take spit (saliva) samples and hair samples. They look for substances that can measure levels of stress. They will also ask you to fill in some questionnaires.
The aims of this study are to find:
what the level of chronic stress in these women is
how common it is
what affect it has on their fertility
Who can enter
The following bullet points list the entry conditions for this study. Talk to your doctor or the study team if you are unsure about any of these. They will be able to advise you.
You may be able to join this study if you are a woman who is an outpatient of the Edinburgh Children's Cancer Centre, Scotland and all of the following apply
Your cancer was diagnosed below the age of 18 years old
Your treatment ended at least 1 year ago
You are between 16 and 35 years old
You cannot join this study if any of these apply. You
Have had surgery to remove your ovaries in the past 6 months
Have had any hormone therapy in the past 3 months
Have a disease such as diabetes that affects your hormone (endocrine) system  
Have a problem with how your liver, kidneys or pancreas work
Have a lack of certain enzymes
Have had an experimental drug as part of a clinical trial in the past 3 months
Have a problem with drugs or alcohol
Are pregnant 
Trial design
This is a pilot study. The researcher needs 50 women who were treated for cancer at the Royal Hospital for Sick Children (RHSC), Edinburgh to join.
Study visit
You see a member of the study team at RHSC. You fill out some short questionnaires about:
your medical history
what your stress levels were over the past month
This visit takes about 30 minutes.
Samples
You receive by post a spit (saliva) collection kit with detailed instructions on how to take samples.
You collect 4 samples before going to the study visit:
1 the night before
3 during the morning of the visit
You hand in all 4 samples to the researcher at the visit.
At the visit the researcher takes a few hairs from the back of your head.
The team uses these samples to look for substances that show what your stress levels are. 
Hospital visits
The study visit is at the Royal Hospital for Sick Children in Edinburgh. This is arranged at a time that is convenient for you.
Side effects
You may feel a little discomfort when the hair and spit samples are taken.
How to join a clinical trial
Please note: In order to join a trial you will need to discuss it with your doctor, unless otherwise specified.
Please note - unless we state otherwise in the summary, you need to talk to your doctor about joining a trial.
Chief Investigator
Professor Richard Anderson
Supported by
Medical Research Council (MRC)
NHS Lothian
NIHR Clinical Research Network: Cancer
University of Edinburgh
CRUK internal database number:
Please note - unless we state otherwise in the summary, you need to talk to your doctor about joining a trial.
Around 1 in 5 people take part in clinical trials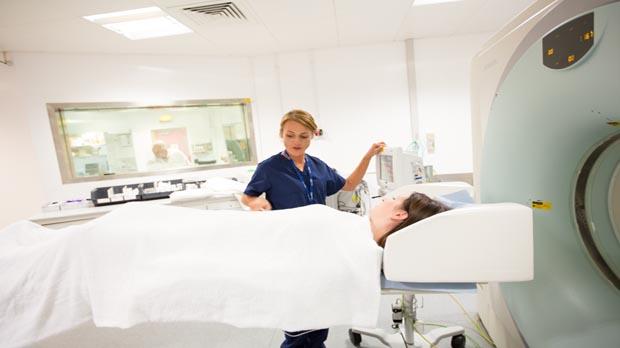 Around 1 in 5 people diagnosed with cancer in the UK take part in a clinical trial.