A study looking at changes in the liver caused by cancer (MISSION- liver)
Please note - this trial is no longer recruiting patients. We hope to add results when they are available.
Cancer type:
Cancer spread to the liver
This study is for people with cancer that has spread to liver from another part of the body. It is open to people going to the Addenbrooke's Hospital, Cambridge.
More about this trial
Cancer can spread to other parts of the body from where it started. One place it can go is the liver. This is secondary liver cancer.
Doctors use scans such as a CT scan or an MRI scan to see if the cancer has spread to the liver.
A new way of doing an MRI scan can show what is happening in cancer cells. This is called a Hyperpolarised Carbon MRI.
Current information suggests that there is a build up of a chemical called lactate in the areas of cancer spread in the liver. And Hyperpolarised Carbon MRI shows up this build up of lactate.
In this study healthy volunteers and people with secondary liver cancer have a Hyperpolarised Carbon MRI. The study team will then compare their scans.
They hope this will help them to better understand what changes happen in the liver when cancer has spread there. And to confirm if it does cause an increase in the amount of lactate in the liver.
Who can enter
The following bullet points list the entry conditions for this study. Talk to your doctor or the study team if you are unsure about any of these. They will be able to advise you.
You may be able to join this study if you are going to Addenbrooke's Hospital, Cambridge and all the following apply. You:
Have satisfactory blood test results
 Are well enough to be up and about for at least half the day (performance status 0, 1 or 2)
Are willing to use reliable contraception during the study
Are at least 18 years old
You cannot join this study if any of these apply. You:
Are not able to have an MRI scan. For example you have a pacemaker, certain types of metal surgical clips or metal plates in your body
Have or had a heart problem such as a heart attack, angina or an abnormal heart rhythm
Have a lung problem such as asthma, chronic obstructive pulmonary disease (COPD)
Have fainted due to low blood pressure for the first time in the past 6 months or  this has happened in the past 5 years
Have epilepsy or a similar condition that affects the brain or nervous system (neurological condition)
Have any other medical or mental health condition that the study team think could affect you taking part
Have a body mass index (BMI) that is less than 18 ½ or more than 32
Use a copper coated coil (IUD) for contraception
Are pregnant or breastfeeding
The study team will have posters and leaflets throughout the hospital inviting healthy volunteers to take part as well. 
Trial design
This study is in 2 parts. It is a pilot study.
In the 1st part the team need between 9 and 15 healthy people to join.
In the 2nd part the team need up to 22 people with secondary liver cancer to join.
Everyone has an MRI scan and an injection of pyruvate.  Pyruvate is a sugar like substance that is found naturally in the body.
You have the pyruvate as an injection into a vein through a small plastic tube (cannula).
The scan can image the pyruvate in the liver and so help the team determine how the liver processes it.
The researcher takes several small blood samples using the cannula. These are taken:
when you agree to take part
before the MRI scan
after the MRI scan
Hospital visits
You go to the MRI Department, Addenbrooke's Hospital for the MRI scan.
Side effects
Pyruvate is a naturally occurring substance in the body and there are no known side effects.
You are monitored while having the MRI scan. You also have a squeeze ball alarm to use if you feel any discomfort during the scan.
How to join a clinical trial
Please note: In order to join a trial you will need to discuss it with your doctor, unless otherwise specified.
Please note - unless we state otherwise in the summary, you need to talk to your doctor about joining a trial.
Supported by
Cambridge University Hospitals NHS Foundation Trust
NIHR Clinical Research Network: Cancer
University of Cambridge
Wellcome Trust
If you have questions about the trial please contact our cancer information nurses
Freephone 0808 800 4040
CRUK internal database number:
Please note - unless we state otherwise in the summary, you need to talk to your doctor about joining a trial.
Charlie took part in a trial to try new treatments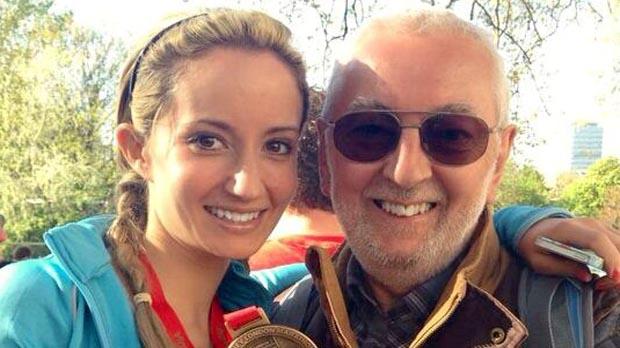 "I think it's really important that people keep signing up to these type of trials to push research forward."