A study looking at advanced magnetic resonance imaging (MRI) scans to assess brain tumours
Cancer type:
Brain (and spinal cord) tumours
This study was done to see if different types of advanced MRI scans could help doctors assess brain tumours more accurately.
More about this trial
But they would like to know more about brain tumours. In this study people had several types of advanced MRI scan that give more detail about their tumour. 
Advanced MRI scans can help show things such as how water, blood, cerebral spinal fluid (CSF) or various chemicals move around in the brain.  
Doctors hope that this information will show them where there is cell damage and help them learn more about brain tumours. This will give them more information when deciding which treatment to use. And help them assess how well treatment is working.
The aim of this study was to find out how useful advanced MRI scans are to assess brain tumours.
Summary of results
The research team recruited 68 people between 2002 and 2017. The results of the scans have been used by a variety of research teams looking at how brain tumours grow and respond to treatment. 
These research teams have published several articles in medical journals. Some of the main findings are below.
Blood flow
Researchers found a new way to measure blood flow within brain tumours. This is helpful for doctors because blood vessels often don't grow in a very organised way within cancers. The blood flow within a tumour can affect how well treatments can get to the cancer cells, and how well radiotherapy works. 
Blood brain barrier
The blood brain barrier is a barrier that protects the brain from chemicals in the bloodstream. But cancer can cause it to break down. 
Researchers have found a new way to identify areas of the blood brain barrier that don't work quite as well as they should. Doctors call this low level break down. 
Knowing more about the break down of this barrier helps them understand more about how chemicals move in and out of the brain in people with brain tumours.
Blood supply to tumours
Neurofibromatosis Type 2 is a condition where tumours can grow along the nerves. The tumours are usually benign, not cancerous. 
Researchers have found a way of using scans that could help predict which people with this condition will benefit from a certain treatment. The treatment is called antiangiogenic treatment, and it can disrupt the blood supply to the tumour. All cells need a blood supply to bring them nutrients and oxygen to survive. So stopping this blood supply is a possible treatment for brain tumours.
Areas within tumours
Researchers have found differences in areas within brain tumours. They call these areas tumour habitats. Learning more about these differences helps doctors know more about how well treatment is likely to work for different people.
We have based this summary on information from the research team. The information they sent us has been reviewed by independent specialists (peer reviewed

) and published in medical journals. Any figures we quote above were provided by the trial team who did the research. We have not analysed the data ourselves.
How to join a clinical trial
Please note: In order to join a trial you will need to discuss it with your doctor, unless otherwise specified.
Please note - unless we state otherwise in the summary, you need to talk to your doctor about joining a trial.
Supported by
Salford Royal NHS Foundation Trust
University of Manchester Magnetic Resonance Imaging Facility
If you have questions about the trial please contact our cancer information nurses
Freephone 0808 800 4040
CRUK internal database number:
Please note - unless we state otherwise in the summary, you need to talk to your doctor about joining a trial.
Rhys was only four years old when he was diagnosed with a brain tumour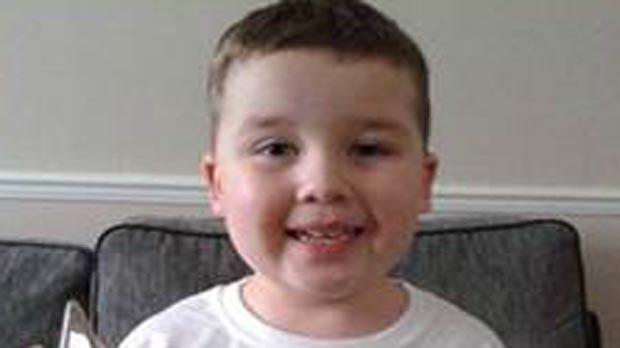 "He went through six operations and was placed on a clinical trial so he could try new treatments."