A study looking at a new test for womb cancer (DETECT)
Please note - this trial is no longer recruiting patients. We hope to add results when they are available.
Cancer type:
Womb (uterine or endometrial) cancer
This study is for women who are going to have tests to look for the cause of vaginal bleeding after the menopause.
More about this trial
Vaginal bleeding after the menopause is a common symptom of
womb (endometrial) cancer
. But it can also be caused by benign conditions such as:
growths (called polyps) of the lining of the womb
abnormal bleeding in women taking hormone replacement therapy (HRT)
vaginal atrophy (when the vaginal skin becomes thin and bleeds easily) 
Post menopausal women who have vaginal bleeding, usually need to have a number of tests to find the cause of the bleeding. The GP usually arranges these tests. They might include:
These tests can cause anxiety and discomfort. But only around 5 out of 100 women (5%) who have vaginal bleeding after the menopause have womb cancer. So, doctors would like to develop a new test that can help them decide who really needs to have these tests. This could stop women having unnecessary tests. 
In this study, doctors want to find out whether a simple new test can tell who is at risk of womb cancer. The test is looking for cells that look abnormal under the microscope (known as cytology). These cells have gene faults (mutations) that occur when a cancer develops but are not there when there is no cancer.
Women will be asked to give urine and vaginal samples to take part in this study. Doctors want to look at these samples to see whether certain protein and genetic substances, known as biomarkers, are present in women who have womb cancer but not in women who don't.
Who can enter
The following bullet points list the
entry conditions
for this study. Talk to your doctor or the study team if you are unsure about any of these. They will be able to advise you. 
Who can take part
You may be able to join this study if all of the following apply. You:
are post menopausal
have vaginal bleeding
are going to have tests to look for the cause of vaginal bleeding 
Who can't take part
You cannot join this study if any of these apply. You:
have had womb cancer diagnosed before
have had surgery to remove the womb (hysterectomy)
have an intrauterine system (IUS or coil) now or in the past 3 months
Trial design
Doctors need to collect a large number of urine and vaginal samples. So they hope that around 2,000 women will agree to take part.  
You see the study team and answer some questions about your health. They ask you to give a urine sample and a vaginal sample. 
You give the urine sample by passing urine into a small pot when you go to the bathroom. This can be done in complete privacy. 
You give the vaginal sample at the hospital at the same time you are having other tests, such as a transvaginal ultrasound scan. It takes 1 minute to give the sample. The doctor will take the sample for you. It is not painful and women have said it is easier than having a speculum placed in the vagina for a routine smear test.
The study team might ask you to complete a questionnaire after having the tests. They want to find out whether you had any discomfort during the vaginal test and whether you minded having it taken.
Hospital visits
There are no extra hospital visits.
Side effects
The study team does not think you will have any side effects from taking part in this study. 
You might have side effects from other tests that are part of your normal care. We have information about the different tests you may have to diagnose womb cancer.
How to join a clinical trial
Please note: In order to join a trial you will need to discuss it with your doctor, unless otherwise specified.
Please note - unless we state otherwise in the summary, you need to talk to your doctor about joining a trial.
Supported by
Manchester University NHS Foundation Trust
The University of Manchester 
J.P. Moulton Charitable Foundation
NIHR Manchester Biomedical Research Centre
CRUK internal database number:
Please note - unless we state otherwise in the summary, you need to talk to your doctor about joining a trial.
Cara took part in a clinical trial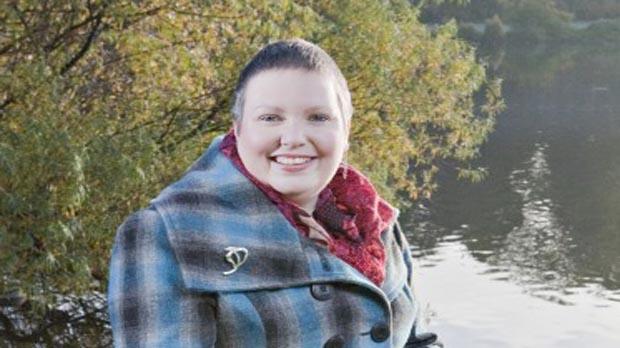 "I am glad that taking part in a trial might help others on their own cancer journey."