A study looking at a new technique to help surgeons remove cancer (iKnife study)
This study is looking at a new technique to help surgeons remove cancer more accurately. It is for people who are due to have surgery and who may or may not have cancer. It is for people who may have a type of cancer called a solid tumour.
More about this trial
One of the main treatments for cancer or suspected cancer is surgery. During the operation the surgeon tries to remove all of the cancer. But it can be difficult to tell the difference between normal tissue and cancer with the naked eye.
At the moment surgeons check that they have removed all of the cancer by sending the tissue to be looked at after the operation by an expert called a pathologist. They may also send samples of tissue for examination during the operation.
Researchers are trying to find ways of providing the surgeon with faster more accurate information about the tissue while you are still having your operation. A technique called Mass Spectrometry may be able to do this, but this needs to be tested thoroughly first. 
 
Mass Spectrometry is a technique that separates and measures the weight (mass) of different atoms and molecules in a sample. The researchers hope that this will give the surgeons more information about the tissue they are removing. For example, whether the sample contains cancer or not.
During an operation the surgeon often uses an instrument to cut and heat (cauterize) tissue to prevent it from bleeding. When the instrument is used it gives off a small amount of smoke. In this study doctors will collect some of this smoke and test it during the operation using Mass Spectrometry. They will also test a sample of the removed tissue after the operation.
This is a feasibility study. The researchers want to find out if it is possible to carry out similar research with a larger number of people in the future.
The aims of this study are to find out if this new technique can
Be used efficiently during surgery
Produce immediate results
Provide useful information about cancer and non cancerous tissue removed during an operation
You will not directly benefit from taking part in this study. But the results may help people who have surgery in the future.
Who can enter
You may be able to join this study if you are due to have surgery to remove cancer (a solid tumour), suspected cancer or a non cancerous (benign) growth and you are a patient at one of the hospitals taking part. You must be at least 18 years old.
You cannot join this study if you are pregnant.
Trial design
If you are a patient at one of the recruiting hospitals your consultant may ask you to take part.
Before your operation (and with your permission) a doctor or nurse from the trial team will look at your medical notes. They will collect information about any other medical conditions you have and the medicines you take. If they can't find particular information in your notes, they may ask you directly. If you don't want the trial team to look at your notes this is fine. This part of the study is optional.
If you are having surgery to a part of your digestive system, the trial team will also ask you do a mouth swab. You brush a swab along your gum line. The researchers use this to look for different types of bacteria.
Your surgeon will explain your operation to you in more detail. Taking part in this study will not affect how your operation is carried out in any way. Your surgeon will use the Mass Spectrometry technique to capture some of the smoke produced by the cauterisation instrument.
The trial team may ask your permission to take a video of the operation. This is so that the researchers can link any information they collect with the exact part of the body that it was taken from. The videos will be stored anonymously and it will not be possible to identify you from the video.
If any tissue is removed during your operation this will be examined as part of your routine care. The trial team will then take a small piece of this tissue for the purposes of this study. Any information collected from this test will be compared with the pathologist's report.
Neither you nor your surgeon will be given any results of the Mass Spectrometry testing. The information collected by the trial team will not be used to make decisions about your care.
The trial team would like to collect information about you for 10 years following your surgery. This would be done by looking at your medical records and by contacting your GP. The kind of information they collect would be about other medical conditions, how effective your operation has been and what medicines you are taking. Again, this part of the study is optional. You don't have to agree to this if you don't want to.
Hospital visits
You do not have any extra hospital visits as a result of taking part in this study. Any tests and appointments you have are part of your routine care.
Side effects
There are no known side effects associated with taking part in this study. Using the Mass Spectrometry technique may add about 15 minutes on to the time of your operation. If your surgeon thinks that extending the length of your operation would be harmful to you, the testing will not be done and you will be withdrawn from the study.
We have more information about surgery for cancer and recovery after your operation.
How to join a clinical trial
Please note: In order to join a trial you will need to discuss it with your doctor, unless otherwise specified.
Please note - unless we state otherwise in the summary, you need to talk to your doctor about joining a trial.
Chief Investigator
Prof Zoltan Takats
Dr Daniel Leff
Supported by
European Commission
Imperial College Healthcare NHS Trust
NIHR Clinical Research Network: Cancer
Waters
CRUK internal database number:
Please note - unless we state otherwise in the summary, you need to talk to your doctor about joining a trial.
Cara took part in a clinical trial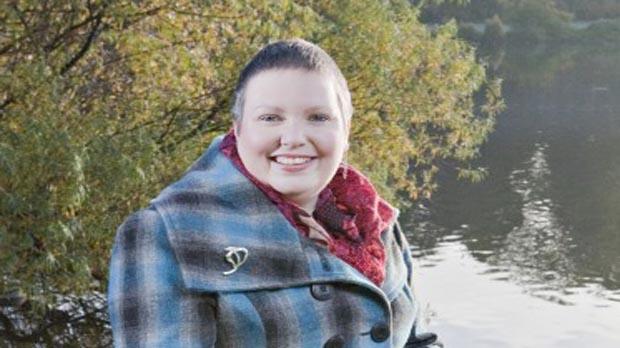 "I am glad that taking part in a trial might help others on their own cancer journey."