A study looking at a computer aid to help GP's decide who needs further tests for stomach symptoms (ECASS)
Coronavirus and cancer
We know it's a worrying time for people with cancer, we have information to help. If you have symptoms of cancer contact your doctor.
Please note - this trial is no longer recruiting patients. We hope to add results when they are available.
This study is looking at a new computer aid to help GPs decide who needs further tests or a referral to a specialist.
More about this trial
We know that a lot of people have stomach symptoms such as pain, feeling full or indigestion. But only a very small number will go on to be diagnosed with stomach cancer or cancer of the food pipe (oesophagus).
The researchers in this study have developed a new computer aided tool that could help GPs decide which patients need further tests for their symptoms, or a referral to a specialist .The computer aid collects information about symptoms and gives a score. This helps GPs work out someone's risk of possibly having cancer.
The aims of the study are to find out
If the computer aid helps GPs decide more quickly what could be causing the symptoms
If the aid helps GPs decide who to refer for a test called an endoscopy for possible cancer
How acceptable patients find the aid and if it can be looked at in a larger study
Please note, you may not get any direct benefit from taking part in this study. The researchers hope that the information they collect will help them to understand how useful this computer aid is for patients in the future.
Who can enter
The following bullet points list the entry conditions for this study. If you are unsure about any of these speak with your doctor or the study team. They will be able to advise you.
You may be able to join this study if all of the following apply. You
Have seen your GP with symptoms that come from the food pipe (oesophagus) or stomach
You live in north east of Yorkshire, or Cambridge or East Anglia and your GP surgery is taking part in the study
Are at least 55 years old
Trial design
This is a phase 2 study. The researchers need about 3,000 people to take part. It is a randomised study. The GPs taking part are put into one of 2 groups by a computer.
People in one group see a GP who has access to the new computer aid and may choose to use it during the consultation
People in the other group see the GP as usual. This GP won't have access to the new aid.
If you agree to take part in the study, the research team will look your medical notes at the GP's, and hospital records if you were referred to hospital. They want to find out
If your GP used the computer aid during your consultation
More about the symptoms and tests you had
If you were referred for a hospital appointment or not
Your diagnosis if you have one
They may also ask you to take part in a short interview. This is to find out if using the computer aid affects how satisfied people are with their GP consultation. If you agree to take part in the interview, they would also like to talk to your GP about your consultation and your stomach symptoms.
Hospital visits
There are no hospital visits as a result of taking part in this study.
Side effects
There are no side effects from taking part in this study.
How to join a clinical trial
Please note: In order to join a trial you will need to discuss it with your doctor, unless otherwise specified.
Please note - unless we state otherwise in the summary, you need to talk to your doctor about joining a trial.
Supported by
Bangor University
Durham University
National Awareness and Early Diagnosis Initiative (NAEDI)
Peninsula Medical School
Public Health England
University of Cambridge
University of Exeter
University of Melbourne
University of Sheffield
CRUK internal database number:
Please note - unless we state otherwise in the summary, you need to talk to your doctor about joining a trial.
Around 1 in 5 people take part in clinical trials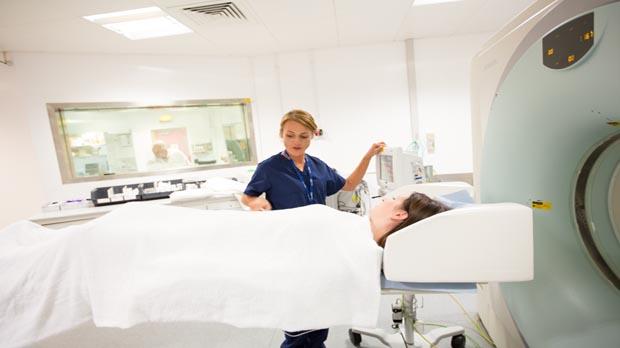 Around 1 in 5 people diagnosed with cancer in the UK take part in a clinical trial.