A study looking at the HPV test for cervical cancer screening (ARTISTIC)
This study looked at the human papilloma virus (HPV) test and standard cervical smear tests to screen for cervical cancer.
More about this trial
All women in the UK between the ages of 25 and 64 are invited to have a cervical smear test every 3 to 5 years. Doctors know that nearly all women with cervical cancer have HPV. But a large number of women with HPV never go on to develop cervical cancer. In most cases, the infection will clear up by itself. But if it doesn't, the risk of cervical cells becoming abnormal increases.
HPV testing may identify abnormal cells not detected by the smear test, or show that a smear test is needed sooner than every 3 to 5 years.
The women who took part in this study had a cervical smear and HPV test. The aim was to see if using the HPV test as well as standard smear tests can improve current cervical cancer screening.
Summary of results
This study recruited 24,510 women aged between 20 and 64 who attended routine cervical screening in the Manchester area.
In 2006, the researchers did an early analysis of the results. They looked at the women's cervical smear and HPV test results. They found links between HPV infection rates, the women's age and the number of abnormal cervical cells found. The results showed
The rate of HPV infection was highest in women under 30 years old, less common in women over 30 and lowest in women over 50
At all ages, women with HPV were more likely to have moderate cell changes to their cervix than women without HPV
About 9 out of 10 women (90%) with severe cell changes ('severe dyskaryosis') had HPV
The trial team published more results in 2009. By then, the women taking part had had a 2nd round of screening. The researchers found there was a drop in the number of women who had pre cancerous cells on the cervix at the 2nd screening. When they analysed the results, they found that over two rounds having both an HPV test and cervical smear did not pick up more pre cancerous cells (CIN2 or CIN3

) than a smear test alone.
We have based this summary on information from the team who ran the trial. The information they sent us has been reviewed by independent specialists (peer reviewed

) and published in a medical journal. The figures we quote above were provided by the trial team. We have not analysed the data ourselves.
How to join a clinical trial
Please note: In order to join a trial you will need to discuss it with your doctor, unless otherwise specified.
Please note - unless we state otherwise in the summary, you need to talk to your doctor about joining a trial.
Chief Investigator
Professor Henry Kitchener
Supported by
NIHR Health Technology Assessment (HTA) programme
University of Manchester
CRUK internal database number:
Please note - unless we state otherwise in the summary, you need to talk to your doctor about joining a trial.
Around 1 in 5 people take part in clinical trials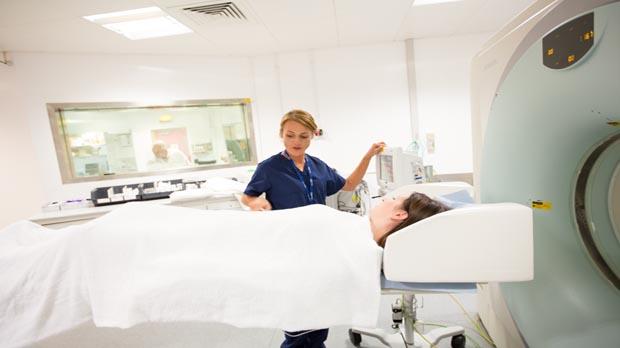 Around 1 in 5 people diagnosed with cancer in the UK take part in a clinical trial.