A study looking at pazopanib for advanced kidney cancer (Pazo2)
This study looked at pazopanib for people with advanced kidney cancer (renal cancer) that hadn't been treated yet. 
This study was open to people whose cancer had spread to another part of the body and couldn't have surgery to remove the cancer (advanced cancer). 
This study was open for people to join between 2012 and 2016. These results were reported in 2018. 
Cancer Research UK supported this study.
More about this trial
Pazopanib is a type of targeted cancer drug called a
cancer growth blocker
. It stops signals that cancer cells use to divide and grow.
Doctors can treat advanced
kidney cancer
with
pazopanib
. They usually use it to treat people who have kidney cancer that is not causing them too many symptoms. These are people who are well enough to carry out normal activities, but can't do heavy physical work (
performance status
0 or 1).
In this study, researchers wanted to see if pazopanib worked for people who had symptoms caused by their kidney cancer. These symptoms were affecting their
quality of life

 and ability to carry on with their daily routine. They had a general health status of
performance status 2
. 
The aims of this study were to find out:
if pazopanib helped people whose kidney cancer affected their well being and quality of life
more about the side effects
Summary of results
The study team suggest pazopanib is acceptable and works well for people with advanced kidney cancer who have a performance status of 2.
About this study
75 people took part in this
phase 2 study
. Everyone had pazopanib. The doctors could reduce the dose if the side effects became difficult to cope with. 
Everyone had pazopanib until their cancer started to grow again or the side effects became too bad to continue. 
At 6 months of treatment the team wanted to know how many people:
didn't have serious side effects 
had stopped treatment for 3 weeks or more due to side effects
were alive and had no sign of their kidney cancer
Results
The team found of the 75 people:
46 didn't have serious side effects
18 had stopped treatment due to side effects
37 were alive and their cancer hadn't started to grow again    
They also looked at the average length of time people lived without their cancer starting to grow. They found it was 9 months. 
Conclusion
They also suggest that excluding people from
clinical trials

 based only on their performance status might not be appropriate. 
Where this information comes from
We have based this summary on information from the research team. The information they sent us has been reviewed by independent specialists (
peer reviewed

) but may not have been published in a medical journal.  The figures we quote above were provided by the research team. We have not analysed the data ourselves.
How to join a clinical trial
Please note: In order to join a trial you will need to discuss it with your doctor, unless otherwise specified.
Please note - unless we state otherwise in the summary, you need to talk to your doctor about joining a trial.
Supported by
Cancer Research UK
Experimental Cancer Medicine Centre (ECMC)
NIHR Clinical Research Network: Cancer
Novartis
University of Birmingham
CRUK internal database number:
Please note - unless we state otherwise in the summary, you need to talk to your doctor about joining a trial.
Cara took part in a clinical trial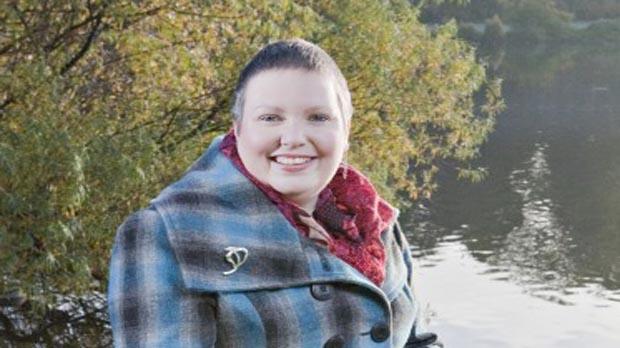 "I am glad that taking part in a trial might help others on their own cancer journey."