A study looking at access to new cancer drugs across England (ACT)
Please note - this trial is no longer recruiting patients. We hope to add results when they are available.
Cancer type:
Bowel (colorectal) cancer
This study is trying to find out whether new cancer drugs are equally available to people across England.
The National Institute of Clinical Excellence (NICE) is an independent organisation that decides which drugs and treatments are available on the National Health Service (NHS) in England and Wales.
So for example, if a cancer drug is approved by NICE for a particular group of patients, then all NHS trusts in England and Wales must provide the money to make this available for these patients.
But your doctor may think that you would benefit from a drug or treatment that has not yet been assessed by NICE and isn't available on the NHS. So in April 2011, the Government set up the Cancer Drugs Fund for people who live in England.
Scotland, Wales and Northern Ireland do not have a similar programme at the moment, but we have more information about how these countries decide which drugs to fund.
Doctors can now apply to the Cancer Drugs Fund on behalf of their patients. They can ask for funding for a drug on the national list of drugs or another drug that is not the list (this is more likely to be the case if you have a rare cancer).
In this study, the researcher will interview people with prostate cancer or bowel cancer. They want to find out about their experiences in getting new cancer drugs. This is just part of a larger study that will also interview cancer specialists and collect information and figures about the prescribing of drugs across England and Wales. This summary is only describing interviews with patients.
The research team hope that the information they collect in this study will help to plan the best way for people to access cancer drugs in the future. This in turn may improve cancer services and patient care.
Who can enter
You may be able to join this study if all of the following apply. You
Are a patient at Bristol Royal Infirmary or Weston General Hospital (Weston-super-Mare) and you are asked to take part by the researcher
Have prostate cancer or bowel cancer that is advanced
Have been having treatment funded through the Cancer Drugs Fund
Are at least 18 years old
You cannot join this study if you are too unwell to agree to take part, or to be interviewed as part of this trial.
Trial design
The researchers need between 30 and 40 people with cancer to join this study.
Everyone taking part will have an interview with a researcher. This takes about 1 hour. You can have a partner, friend or relative with you if you want to.
During your interview, the researcher will ask you about your care and your experiences in getting treatment through the Cancer Drugs Fund. They will also ask how you think drugs should be prescribed fairly. There are no set questions that the researcher will ask you, it is more like an informal chat. If you agree, they will record your interview.
The researcher will treat everything you tell them confidentially

, so no one will be able to link the results to you.
Hospital visits
You can have your interview at the hospital, on the same day as one of your routine appointments. Or you can have your interview at Bristol University, or in your home.
Side effects
Talking about your cancer and its treatment may be upsetting. The researcher will do all they can to make you feel comfortable and provide breaks when you want them.
You do not have treatment as part of this study, but you will be having some kind of treatment funded by the Cancer Drugs Fund. Your doctor will tell you about possible side effects of your cancer treatment.
How to join a clinical trial
Please note: In order to join a trial you will need to discuss it with your doctor, unless otherwise specified.
Please note - unless we state otherwise in the summary, you need to talk to your doctor about joining a trial.
Chief Investigator
Professor William Hollingworth
Supported by
NIHR Clinical Research Network: Cancer
University Hospitals Bristol NHS Foundation Trust
CRUK internal database number:
Please note - unless we state otherwise in the summary, you need to talk to your doctor about joining a trial.
Cara took part in a clinical trial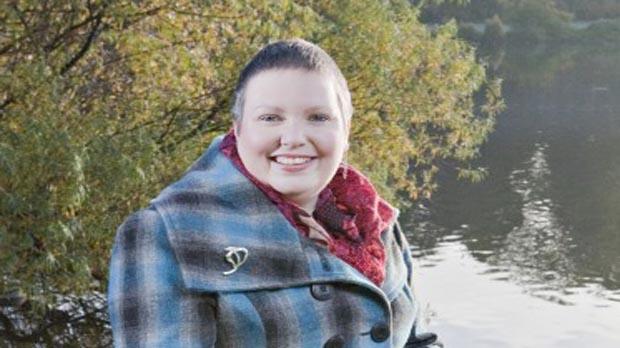 "I am glad that taking part in a trial might help others on their own cancer journey."