A study looking at 3 different scans to monitor treatment in women with breast cancer that has spread to the bones (FABB study)
Cancer type:
Cancer spread to the bone
This study looked at an MRI scan and 2 types of PET-CT scan to monitor treatment related changes to areas of breast cancer spread to the bones.
This study was open to people to join between April 2013 and June 2018. These results were published in December 2018.
More about this trial
Doctors can treat breast cancer that has spread to your bones with:
You have a combination of scans and blood tests to measure how well a cancer treatment has worked. But the scans used don't show changes to cancer in the bone very well.
In this study researchers looked at 3 types of scans. They thought these scans might give clearer information about how treatment had worked. 
The first was a type of MRI scan called diffusion weighted MRI (WB MRI). This looked at the movement of water molecules in cells. This shows up differently in cancerous and healthy tissue. 
The other 2 scans were types of PET-CT scans:
FDG PET-CT scan
NaF PET-CT scan 
These scans worked by detecting the level of activity in cells. They might pick up changes in cancer tissue due to treatment at an earlier stage than ordinary scans.
People had these scans done before and during treatment for cancer spread to their bones. 
The aim of this study was to use these scans to measure the chemical activity in cancer cells. And to compare how well they picked up early treatment changes in breast cancer that had spread to the bones. 
 
Summary of results
The study team found that the FDG PET-CT scan and the WB MRI scan were best at predicting whether a cancer would not continue to grow.
And both the FDG and NaF PET-CT scans predicted which cancers would get worse within 24 weeks of starting treatment. 
About this study
22 people took part in this study.
Everyone had hormone therapy for their cancer spread to the bones. After 8 weeks of treatment they had the MRI scan and PET-CT scans. They had another NaF PET-CT scan at 12 weeks if the first scans showed that the cancer in bone might be getting worse. 
Results
Of the 22 people, 18 had all 3 scans.
The team looked at how accurate each scan was at predicting that the cancer spread would get worse. They found for the:
NaF PET-CT scan it was 70 out of every 100 times (70%)
FDG PET-CT scan it was just over 76 times out of every 100 times
(76.2%)
WB-MRI scan it was just over 72 out of every 100 times (72.2%)
Conclusion
The study team concluded that these scans could measure the level of activity of the cancer cells and the condition of the bone. And that the accuracy of each scan was similar.  
Where this information comes from    
We have based this summary on information from the research team. The information they sent us has been reviewed by independent specialists (peer reviewed

) and published in a medical journal. The figures we quote above were provided by the trial team who did the research. We have not analysed the data ourselves.
How to join a clinical trial
Please note: In order to join a trial you will need to discuss it with your doctor, unless otherwise specified.
Please note - unless we state otherwise in the summary, you need to talk to your doctor about joining a trial.
Supported by
Breast Cancer Campaign
Guy's and St Thomas' NHS Foundation Trust
King's College London
NIHR Clinical Research Network: Cancer
Royal College of Radiologists
CRUK internal database number:
Please note - unless we state otherwise in the summary, you need to talk to your doctor about joining a trial.
Cara took part in a clinical trial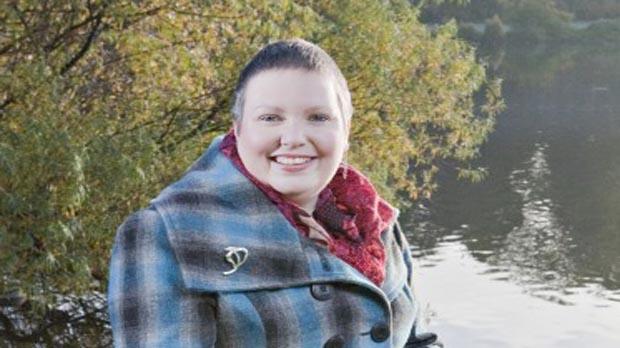 "I am glad that taking part in a trial might help others on their own cancer journey."