A study to look more closely at factors affecting how well chemotherapy works for cancer of the ovary
This study is looking at samples from women who have, or may have, cancer of the ovary to understand more about molecules that may affect how well chemotherapy works. This study is supported by Cancer Research UK.
More about this trial
Doctors usually treat cancer of the ovary with surgery and chemotherapy. If your cancer comes back, you may have chemotherapy again if it worked well before. But unfortunately, ovarian cancer can stop responding to chemotherapy. Doctors call this resistance.
To help improve treatment outcome for ovarian cancer, doctors need to better understand chemotherapy resistance. We know that there are a number of genes that may be involved in this resistance, but researchers need to study these more. Researchers in this study will look at samples of tissue to do this. They will also look at blood samples, and for cancer cells in fluid that may gather in the lungs or tummy area (ascites). They hope this study will help them to
Understand what makes some cancers more sensitive to treatment than others
Compare samples given by women at different stages of their disease to look for any changes
Develop a better method of predicting who will respond to treatment
See if it is possible to get information from blood tests that is currently only available from cancer tissue or fluid
Develop a better way of diagnosing ovarian cancer earlier
Use results to design new and better treatments
You will not get any direct benefit from taking part in this study, and it is unlikely to change your treatment plan in any way. But the results of the study will be used to help women with ovarian cancer in the future.
Who can enter
You may be able to enter this study if you are at least 18 years old and you
Trial design
This study will recruit up to 1,500 women.
Everyone will give permission for the team to gather information about their medical history from their medical records. The team will also ask if they can collect a series of samples. The samples you give will depend on your situation. Your study team will be able to tell you more about this. They may ask you for permission to take
Extra samples of your cancer when you have a biopsy
A sample of fluid if you have any drained from your tummy or lungs
A sample from the sheet of body tissue in your tummy called the peritoneum (during any surgery you have), or other areas nearby that may not be affected by cancer
One or more blood samples
One or more urine samples
They will also ask if you would be happy to allow them to study any stored samples of your cancer.
The team will treat all the information they collect anonymously, so no one will be able to link the results to you.
Hospital visits
Whether you need to make any extra hospital visits to take part in this study depends on your situation. You should be able to give extra samples for the study when you have procedures that are already planned for you.
Side effects
Having extra samples taken during your surgery will not add any risks to the surgery, and will not affect the surgery in any way.
Risks of a biopsy or blood test include minor discomfort, and sometimes bruising or bleeding. Having extra samples taken could slightly increase this risk. If you have a needle biopsy you will be monitored for 3 to 4 hours to watch for any bleeding afterwards.
It is unlikely that any new information from this study will affect your treatment.  But if it does, the team will contact you and arrange a time to discuss it further. In the unlikely event that studies on your tissue show genetic information that might affect the cancer risk of other family members, the team also need to know whether you want them to tell you.
How to join a clinical trial
Please note: In order to join a trial you will need to discuss it with your doctor, unless otherwise specified.
Please note - unless we state otherwise in the summary, you need to talk to your doctor about joining a trial.
Supported by
Cambridge University Hospitals NHS Foundation Trust
Cancer Research UK
Experimental Cancer Medicine Centre (ECMC)
NIHR Clinical Research Network: Cancer
University of Cambridge
CRUK internal database number:
Please note - unless we state otherwise in the summary, you need to talk to your doctor about joining a trial.
Cara took part in a clinical trial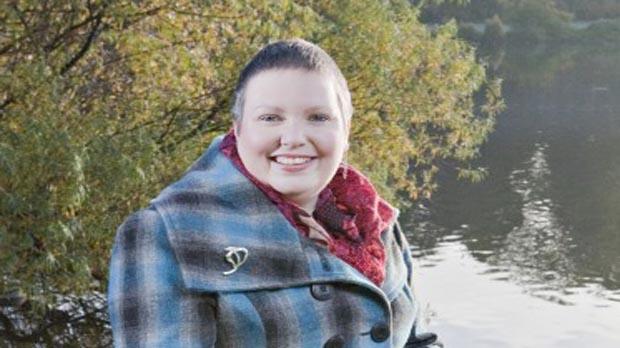 "I am glad that taking part in a trial might help others on their own cancer journey."