A study of how long it takes for people to find out they have myeloma (DJiM)
Please note - this trial is no longer recruiting patients. We hope to add results when they are available.
This study is looking at how long it takes for people to be diagnosed with myeloma.
When compared to other types of cancer it may take longer to diagnose myeloma. So people with myeloma may be referred to a hospital specialist at a late stage of their disease. And this may affect how well they respond to treatment.
The researchers want to find out more about how people are diagnosed with myeloma and how long it takes.
Taking part in the study will not affect your treatment and may not benefit you directly. The information from this study may in the future help doctors diagnose people with myeloma sooner.
Who can enter
You may be able to join this study if all of the following apply. You
Have been diagnosed with myeloma in the past 6 months
Are able and willing to fill in the questionnaire
Are at least 18 years old
You cannot join this study if your doctor feels you aren't well enough.
Trial design
This study needs 190 people to join. There are 2 stages to this study. Everyone can take part in the 1st stage.
You fill in a questionnaire asking about
The symptoms you had before seeing your family doctor
How long you had these symptoms
How many times you saw your doctor before being referred to the hospital
How many hospital appointments you had before being diagnosed with myeloma
Any other medical conditions you have
Your age and  what is your cultural and ethnic background
The questionnaire takes about 20 to 30 minutes to complete.
The researchers will ask you to give them dates of visits to your doctor and the hospital, if you can.
They will also ask you if they can send a similar questionnaire to your family doctor and your diagnosing hospital doctor. You don't have to agree to this.
The study team will invite a small number of people to take part in the 2nd stage. If you are invited you don't have to take part.
In this stage they will meet you to find out more about how and when you were diagnosed with myeloma. They will arrange a time convenient to you either at your home or at your local hospital where you are having treatment for your myeloma. The interview should take about 30 minutes to an hour.
They will ask your permission to audio tape the interview so they can put it down in writing later. Everything is confidential. You won't be able to be identified from the tape or what is written down.
The research team also want to interview about 10 to 15 family doctors and will ask you if it is OK with you to ask your doctor.
Hospital visits
You can take the questionnaire home to fill in and return it in the pre paid addressed envelope provided.
If you agree to the interview the researchers will arrange to meet you at your home or at one of your routine clinic appointments.
Side effects
You may find some of the questions upsetting but the team have done as much as possible to ensure this won't happen.
How to join a clinical trial
Please note: In order to join a trial you will need to discuss it with your doctor, unless otherwise specified.
Please note - unless we state otherwise in the summary, you need to talk to your doctor about joining a trial.
Supported by
Bangor University
Health and Care Research Wales
NIHR Clinical Research Network: Cancer
Tenovus
CRUK internal database number:
Please note - unless we state otherwise in the summary, you need to talk to your doctor about joining a trial.
Charlie took part in a trial to try new treatments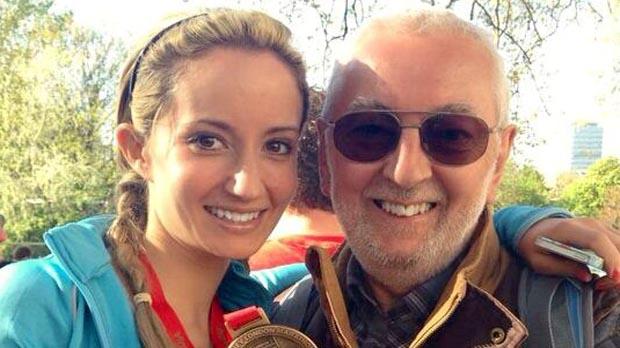 "I think it's really important that people keep signing up to these type of trials to push research forward."