A study looking at helping families cope with weight loss and eating difficulties caused by cancer
This study was looking at a way of supporting people in coping with weight loss and eating problems caused by advanced cancer

.
People with cancer can have eating problems and weight loss. Many people with advanced cancer have severe weight loss. Severe weight loss is one symptom of a complex problem called cachexia (pronounced cack-ex-ee-ah).
Cachexia can be very upsetting for both patients and their families. Researchers are looking for ways of helping people to cope with these problems.
The aims of this study were to
Develop a new way of helping people with cancer and their families cope with weight loss and eating difficulties
See if it will be possible to test this in a randomised trial
Summary of results
The study included 16 people with advanced cancer, along with family members who were closely involved with their care.
A researcher spoke to each patient in their own home. They asked them about their weight, what they ate, and whether eating or weight loss caused them distress. They also asked their carer about these things.
The researcher then asked the patient and their carer to take part in an activity that involved thinking and talking about how to deal with eating problems.
The activity could include listening to a story about somebody with advanced cancer who found it difficult to eat, and the effect this had on them or their partner. Or it could involve watching a DVD about a couple in a similar situation. The patient and carer could then talk about the issues the story or DVD had raised. Afterwards, the researcher asked them what they thought about this activity and whether they thought it would help other people.
The study team found that this approach could help people to talk about their feelings towards eating and weight loss. And it provides an opportunity to give information about cachexia and how to eat well when living with advanced cancer. They recommend that it should be tested further in a trial to see whether it helps people with advanced cancers and their carers.
We have based this summary on information from the team who ran the study. The information they sent us has been reviewed by independent specialists (peer reviewed

) but may not have been published in a medical journal.  The figures we quote above were provided by the trial team. We have not analysed the data ourselves.
How to join a clinical trial
Please note: In order to join a trial you will need to discuss it with your doctor, unless otherwise specified.
Please note - unless we state otherwise in the summary, you need to talk to your doctor about joining a trial.
Supported by
Macmillan Cancer Support
National Institute for Health Research Cancer Research Network (NCRN)
University of Southampton
CRUK internal database number:
Please note - unless we state otherwise in the summary, you need to talk to your doctor about joining a trial.
Around 1 in 5 people take part in clinical trials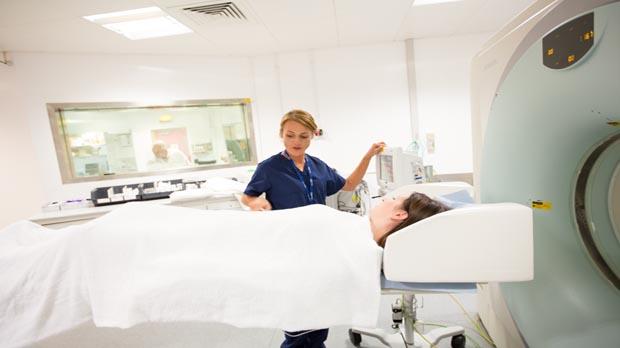 Around 1 in 5 people diagnosed with cancer in the UK take part in a clinical trial.