A study to help understand why ovarian cancer can come back or continue to grow after treatment (BriTROC 1)
In this study, researchers collected samples of cancer to help them learn more about why chemotherapy stopped working.
The trial was for women who had:
These cancers are treated in the same way, so when we use the term ovarian cancer in this summary, we are referring to all of these.
This study was open for women to join between 2012 and 2017. Initial results were published in 2017 and 2018.
More about this trial
You might have treatment with chemotherapy if you have ovarian cancer. Sometimes this treatment doesn't always work and the cancer can come back or carry on growing. Doctors in this study wanted to learn more about why this happens.
They collected samples of ovarian cancer over time. They wanted to look at differences between cancers that came back after chemotherapy compared to when they were first diagnosed. 
This might help them understand why chemotherapy stopped working (becomes resistant

). They also wanted to find ways of predicting for which cancers chemotherapy would work.
The researchers also studied certain areas of DNA in cancer cells called DNA repair genes. These control how well cancer cells repair damage in DNA during chemotherapy. This might affect whether a cancer shrinks. 
Some people can have changes (mutations

) to these genes, which are passed down from their parents. The team also looked at blood samples. They wanted to see how many women carried these changes, as well as at other less common genes that are linked to a risk of cancer.
The main aim of this study was to see how practical it was to collect tissue samples from women with ovarian cancer. So that researchers could begin to answer these questions. 
Summary of results
The study team found they were able to take samples (biopsies

) from women with ovarian cancer. And it was safe to do. 
About this study
276 women agreed to take part in this study. Of these, the researchers were able to take samples from 259.
For 142 women they were able to use a scan

 to guide where to take the sample of tissue from. For the other 117 women, they had the sample taken during a procedure including operations to reduce the size of the cancer. 
In the laboratory the researchers looked at these samples to find what changes (mutations) there were in the cancer cells' DNA. 
Results
22 women who had the sample taken using a scan reported side effects. However, these side effects were all mild. The most common side effect was pain. 
The researchers were able to use 87 out of every 100 samples (87%) to look for the changes in the cancer cell's DNA. 
They found that over 94 out of every 100 women (94.4%) had changes in the TP53 gene. This gene normally controls and regulates a cell when it is dividing. Changes in the TP53 gene are very common in ovarian cancer. 
The researchers also looked at patterns of change in the DNA of cancer cells. They were able to identify 7 separate patterns of DNA change (called copy number signatures). These patterns give important information about:
how long a patient might live
which gene changes were likely to be in the cancer's DNA
the chances that platinum chemotherapy might stop working 
The team also looked at the blood samples for gene changes. Of the first 220 women analysed, they found that:
14 women (6.4%) had the BRCA1  gene change
12 women (5.5%) had the BRCA2 gene change
Conclusion
The study team concluded they were able to take samples of ovarian cancer tissue and it was safe to do. They also found the best way to do this and the best equipment to use. 
Also that measuring the copy number signatures provided a reasonable outline to choose a combination of treatments that target the change (mutation) process in the cancer. 
Where this information comes from    
We have based this summary on information from the research team. The information they sent us has been reviewed by independent specialists (peer reviewed

) and published in a medical journal. The figures we quote above were provided by the trial team who did the research. We have not analysed the data ourselves.
How to join a clinical trial
Please note: In order to join a trial you will need to discuss it with your doctor, unless otherwise specified.
Please note - unless we state otherwise in the summary, you need to talk to your doctor about joining a trial.
Chief Investigator
Professor Iain McNeish
Dr James Brenton
Supported by
Ovarian Cancer Action
Experimental Cancer Medicine Centres (ECMC) 
NIHR Clinical Research Network: Cancer
Cancer Research UK Clinical Trials Unit, Glasgow
NHS Greater Glasgow and Clyde
CRUK internal database number:
Please note - unless we state otherwise in the summary, you need to talk to your doctor about joining a trial.
Around 1 in 5 people take part in clinical trials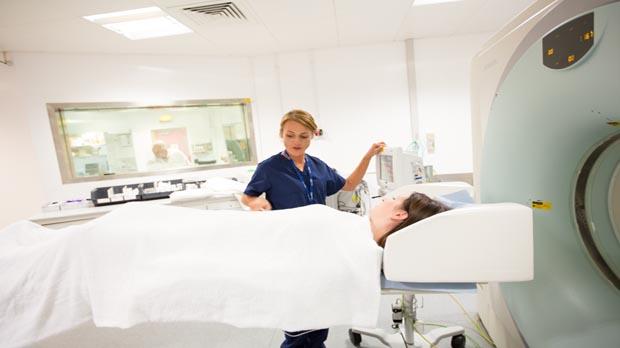 Around 1 in 5 people diagnosed with cancer in the UK take part in a clinical trial.