A study to help detect lung cancer earlier
Please note - this trial is no longer recruiting patients. We hope to add results when they are available.
This study is looking at a way to help increase the detection of early lung cancer.
Doctors often diagnose lung cancer at a late stage. The earlier lung cancer is diagnosed, the better the chance it may be cured. Even if not cured, people may have a better chance of living longer.
When people have new and ongoing chest symptoms, like a cough or shortness of breath, GPs do a chest X-ray to see if there is anything abnormal, before referring them to a specialist.
The researchers are using advertisements and education programmes to highlight the importance of having a chest X-ray. They are asking people with chest symptoms that have gone on for longer than 3 weeks to have a chest X-ray done.
The aim of this study is to see if this can increase the number of people coming forward to have a chest X-ray.
Who can enter
You can enter this trial if you are living in Leeds and
Have symptoms that have lasted for more than 3 weeks, such as a cough, shortness of breath, chest pain, weight loss or hoarse voice
Are at least 50 years old
You cannot enter this trial if you
Have had a chest X-ray in the past 3 months
Trial design
This study allows for people living in Leeds to go for a chest X-ray without going to their GP first. This is called a self-referral chest X-ray service. The Seacroft Hospital and St George's Centre, Middleton provides this service.
You go to one of these centres and the staff will ask you to fill in a questionnaire. The questionnaire will ask you about yourself, any chest symptoms you have and if you smoke. This will help the staff decide if you need a chest X-ray.
Your GP will have the results of the X-ray within 2 weeks. You need to contact them to find out the results.
Hospital visits
You present yourself at the hospital to have the chest X-ray.
You may need extra visits to the hospital depending on the results of your X-ray. The hospital will contact you if this is the case.
Side effects
There are no side effects from having an X-ray.
You receive a small amount of radiation from having a chest X-ray. This is about the same as you receive every 3 days from the natural sources around you.
How to join a clinical trial
Please note: In order to join a trial you will need to discuss it with your doctor, unless otherwise specified.
Please note - unless we state otherwise in the summary, you need to talk to your doctor about joining a trial.
Supported by
National Awareness and Early Diagnosis Initiative (NAEDI)
National Institute for Health Research Cancer Research Network (NCRN)
The Leeds Teaching Hospitals NHS Trust
CRUK internal database number:
Please note - unless we state otherwise in the summary, you need to talk to your doctor about joining a trial.
Charlie took part in a trial to try new treatments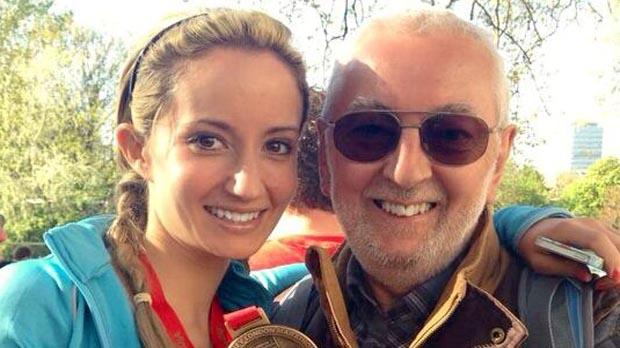 "I think it's really important that people keep signing up to these type of trials to push research forward."