A study to find out more about borderline ovarian tumours
This study looked at borderline ovarian tumours and how to improve management.
It was open for people to join between 2010 and 2017. The team looked at the results in 2022.
More about this trial
Borderline ovarian tumours are not cancers. They are abnormal cells that may become cancer. They develop in the ovary but don't go into the surrounding tissue and rarely spread.
In this study doctors gathered clinical information, tissue samples and data from follow up visits over many years. 
They hoped to predict likely disease outcome (prognosis) for individual women. They wanted to find out if this information could help them to work out what the best management was for an individual.
 
So in future doctors can have management plans to better suit individual women. They also wanted to develop ways to prevent the disease progression, or to treat it better.
 
Summary of results
The team found that some factors had a strong influence on whether these tumours came back. 
Study design
The average age of the women taking part was 60 years of age. The team looked at:
blood tests such as CA-125
pelvic examination
scans
They also looked at the samples of tissue from when the women had surgery to remove their tumour. 
Results
They found that the tumour was more likely to come back if:
there are areas of abnormal cells outside of the ovaries such as in the tummy (abdominal) area
the tumour was a serous type
it was a higher stage of disease – all of those who developed a recurrence had stage 3 disease at the time of their diagnosis
They also found that the levels of CA-125 in the blood started to increase in everyone whose cancer came back. 
They say that this study highlights the importance of follow up. In particular the importance of checking the levels of CA-125.  
Where this information comes from    
We have based this summary on the information from the study team. We have not analysed the data ourselves. 
How to join a clinical trial
Please note: In order to join a trial you will need to discuss it with your doctor, unless otherwise specified.
Please note - unless we state otherwise in the summary, you need to talk to your doctor about joining a trial.
Chief Investigator
Professor Mona El-Bahrawy
Supported by
Experimental Cancer Medicine Centre (ECMC)
Imperial College London
CRUK internal database number:
Please note - unless we state otherwise in the summary, you need to talk to your doctor about joining a trial.
Around 1 in 5 people take part in clinical trials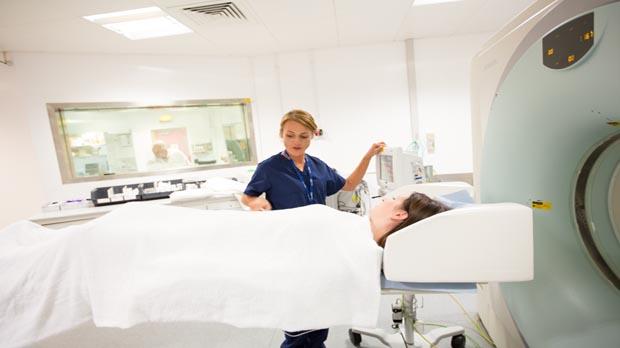 Around 1 in 5 people diagnosed with cancer in the UK take part in a clinical trial.