A study to find out the best way of running follow up appointments for people after treatment for soft tissue sarcoma (SOFI survey)
This study looked at the follow up process for people who have had treatment for soft tissue sarcoma.
More about this trial
After you have finished a course of cancer treatment, you will see your specialist team regularly so they can see how you are getting on. We know from research that there is a wide difference between hospitals in how they organise follow up care for people with soft tissue sarcoma. For example, how often people have to go back to see their specialist team and the type of tests and scans (investigations) they have at these visits.
There are guidelines for this type of follow up that are based on what specialists have agreed. But they have not yet been tested to see what really works best. Some people find it comforting to have regular follow up appointments. But it makes others anxious. We also do not yet know what people expect in terms of follow up care after treatment to try and cure their sarcoma.
The aims of this study were to look at what people expect and what they find acceptable for follow up care.
Summary of results
The study found that most people preferred to have a chest X-ray and see a specialist as part of their follow up care.
133 people from the Royal Orthopaedic Hospital in Birmingham took part. Everyone completed questionnaires that asked about their follow up care.
The researchers look at the results of the questionnaires. They found that
The most important factor in follow up care was the type of test done and most preferred a physical examination and chest X-ray
People preferred to see their specialist for follow up care rather than their GP
The researchers concluded that having clear and consistent follow up care guidelines for people with soft tissue sarcoma is important. They say that having the patient's preferences for follow up is helpful. They suggest that the type of follow up patients expect and find acceptable should be considered alongside current guidelines for this group of people.
We have based this summary on information from the research team. The information they sent us has been reviewed by independent specialists (peer reviewed

) and published in a medical journal. The figures we quote above were provided by the research team. We have not analysed the data ourselves.
How to join a clinical trial
Please note: In order to join a trial you will need to discuss it with your doctor, unless otherwise specified.
Please note - unless we state otherwise in the summary, you need to talk to your doctor about joining a trial.
Supported by
NIHR Research for Patient Benefit (RfPB) Programme
NIHR Clinical Research Network: Cancer
The Royal Orthopaedic Hospital NHS Foundation Trust
CRUK internal database number:
Please note - unless we state otherwise in the summary, you need to talk to your doctor about joining a trial.
Cara took part in a clinical trial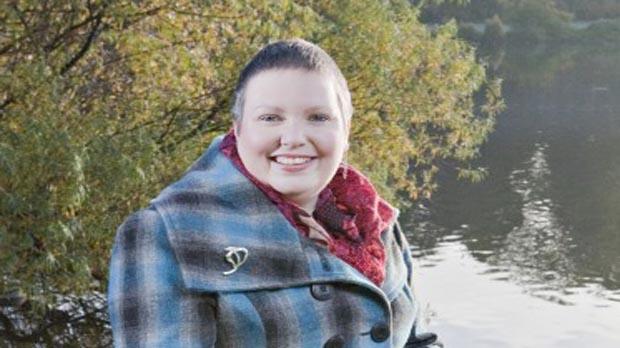 "I am glad that taking part in a trial might help others on their own cancer journey."