A study comparing capecitabine and Teysuno (TOFFEE)
Please note - this trial is no longer recruiting patients. We hope to add results when they are available.
Cancer type:
Bowel (colorectal) cancer
Cancer of unknown primary (CUP)
This study is comparing the 2 chemotherapy drugs capecitabine (Xeloda) and Teysuno.
Chemotherapy is one of the main treatments for cancer. As with all treatments there are possible side effects.
Capecitabine is a chemotherapy drug that is widely used. Although a rare side effect, capecitabine can affect how your heart works. Doctors aren't sure why this happens. But when it does you may need to stop treatment.
Teysuno is a chemotherapy drug that is similar to capecitabine. It has been widely used for a number of cancers in the world. And there have been no reports of heart problems as a side effect.
In this study the researchers want to compare capecitabine with Teysuno. They want to try and find out why capecitabine may cause heart problems and also if Teysuno may be safer than capecitabine.
The aims of this study are to find out
If Teysuno causes fewer heart problems then capecitabine
If people who already have damage to their heart are more likely to get heart problems if they take capecitabine or Teysuno
How capecitabine or Teysuno causes heart problems
Who can enter
You can join this study if you are going to the Edinburgh Cancer Centre, have one of the following cancers and it has spread to another part of your body
You must also
Be able to have the chemotherapy drug capecitabine either by itself or alongside the chemotherapy drug oxaliplatin
Have satisfactory blood test results
Be well enough to be up and about for at least half the day (performance status 0, 1 or 2)
Be willing to use reliable contraception during treatment if there is any chance you or your partner could become pregnant
Be at least 18 years old
You cannot join this study if any of these apply. You
Have had serious heart problems in the past 6 months
Are taking blood thinning medication, such as warfarin
Aren't able  to take capecitabine or similar drugs
Aren't able to lie flat
Have any other medical or mental condition that could affect you taking part in this trial
Trial design
This is a phase 2 study. The study team need 60 people who are going to the Edinburgh Cancer Centre to join.
It is a randomised study. The people taking part are put into treatment groups by a computer. Neither you nor your doctor will be able to decide which group you are in. You have treatment in periods of 3 weeks. Each 3 week period is called a cycle of treatment.
People in group 1 have capecitabine for one cycle of treatment
People in group 2 have Teysuno for one cycle of treatment
Capecitabine and Teysuno are tablets. Your doctor will tell how many to take and when. This depends on the type of cancer you have.
After your 1st cycle of treatment, your doctor will decide if you are to have Teysuno or capecitabine.
As part of the study you wear a portable heart monitor. You wear it for a day (24 hours) before starting your treatment. You also wear it continuously for 3 days during the 1st week of treatment.
The researchers will take extra blood samples before you start treatment and weekly for the 1st treatment cycle. They will use these to try and understand how your treatment is affecting your blood and blood vessels.
Hospital visits
You see a member of the research team to talk about the study and make sure it is the right thing for you before agreeing to take part.
You see the research team again before starting treatment to have some tests. These tests include
CT scan of your heart
Blood tests
Heart trace (ECG)
You wear the portable heart monitor for 24 hours.
During your first cycle of treatment you see the researchers once a week for blood tests and a heart trace. You wear the portable heart monitor for 3 days.
Side effects
You may have some bruising and bleeding from where you have the blood samples taken.
We have more information about the side effects of capecitabine.
How to join a clinical trial
Please note: In order to join a trial you will need to discuss it with your doctor, unless otherwise specified.
Please note - unless we state otherwise in the summary, you need to talk to your doctor about joining a trial.
Supported by
Cancer Research UK
Edinburgh Cancer Research Centre
Experimental Cancer Medicine Centre (ECMC)
KIS fund for colorectal cancer research
NHS Lothian
NIHR Clinical Research Network: Cancer
Nordic Pharma group
Scottish Cancer Research Network
University of Edinburgh
If you have questions about the trial please contact our cancer information nurses
Freephone 0808 800 4040
CRUK internal database number:
Please note - unless we state otherwise in the summary, you need to talk to your doctor about joining a trial.
Cara took part in a clinical trial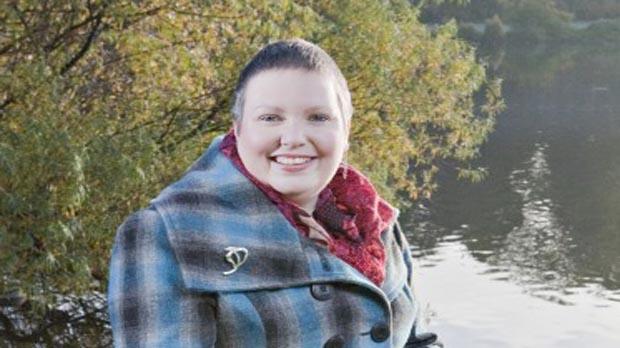 "I am glad that taking part in a trial might help others on their own cancer journey."