A study comparing 2 operations for people with rectal cancer (HiP Study)
Please note - this trial is no longer recruiting patients. We hope to add results when they are available.
Cancer type:
Bowel (colorectal) cancer
This study is for people who are due to have surgery to remove the cancer in their rectum (back passage).  
More about this trial
Surgery is the usual treatment for rectal cancer. After your surgeon removes the part of the rectum with the tumour they can attach the colon (the large bowel) to the anus (the opening of the bowel to the outside of the body). This is called a colo-anal anastomosis

.
But sometimes this type of surgery is not suitable. This is usually because the surgeon is concerned that the join will not work properly and it could leak. In this situation you need to have another type of surgery and a colostomy

.
You have 1 of 2 types of operation:
Hartmann's procedure (HP)
intersphincteric abdominoperineal excision (IAPE)
Both of these remove all the cancer in the rectum. But with an IAPE your anus is removed as well.
Both operations are done equally by surgeons. But we don't know if one is better than the other. We also don't know for sure if there is a difference in the complications people can have after surgery. For example, does 1 type have a higher rate of infection.
The main aims of this study are to see:
how many people have either a HT or an IAPE operation
what the side effects are after each operation
You will not get any direct benefit from taking part. But the doctors hope the results of this study will help decide which of the 2 operations is best. 
Who can enter
The following bullet points list the entry conditions for this study. Talk to your doctor or the study team if you are unsure about any of these. They will be able to advise you.
You may be able to join this study if all of the following apply.
You have an adenocarcinoma of your rectum
You are due to have surgery to remove all the cancer in your rectum
Your surgeon does not think you are suitable to have an anastomosis
You have had an MRI scan  to confirm the stage of your cancer
You are 18 years or older
You cannot join this study if any of these apply.
You are having surgery just to control symptoms (a palliative resection)
Your cancer may have ruptured (a tumour perforation)
You need to have surgery and a colostomy because your cancer has spread to the area between your rectum and anus (anorectal junction) or to your pelvic floor
You are pregnant
Trial design
 This study needs 200 people to take part.
Your surgeon will explain to you which type of operation they think is best for you. You have your operation as you would do whether you take part in this study or not.
The study team ask you to complete some questionnaires:
1 questionnaire before your surgery
2 questionnaires, 90 days after your operation.
 These ask questions about your quality of life. 
Hospital visits
You see the doctors and have some tests before your operation. The tests include:
a physical examination
a CT scan
blood tests
a heart trace (ECG )
You have these tests whether you take part in the study or not.
You go to hospital for your operation. You are usually in hospital for about a week.
You see your surgeon a week or 2 weeks after you have gone home from hospital. They see how you are and ask about any side effects from the surgery. This is part of your routine care.
 As part of the study you will either be seen again 90 days after your operation, or your may be contacted by phone. Again this is to see how you are and if you have any side effects from the surgery. 
Side effects
Taking part in this study does not affect your operation or your care afterwards.
We have information about:
How to join a clinical trial
Please note: In order to join a trial you will need to discuss it with your doctor, unless otherwise specified.
Please note - unless we state otherwise in the summary, you need to talk to your doctor about joining a trial.
Supported by
Bowel Disease Research Foundation
Countess of Chester Hospital
NIHR Clinical Research Network: Cancer 
CRUK internal database number:
Please note - unless we state otherwise in the summary, you need to talk to your doctor about joining a trial.
Cara took part in a clinical trial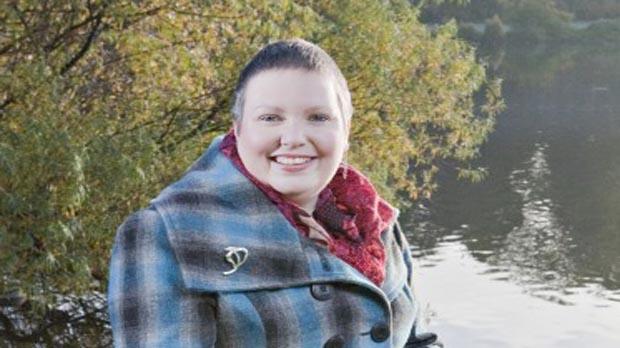 "I am glad that taking part in a trial might help others on their own cancer journey."