A study collecting samples to help doctors learn more about cancer and other illnesses
Please note - this trial is no longer recruiting patients. We hope to add results when they are available.
This study is looking at tissue, blood and urine to understand how the human body works normally, and what changes when things go wrong.
More about this trial
In Leeds, many people are carrying out research into a range of illnesses, including cancer. Each team has different reasons for their research, but they are mainly to try and understand more about what has changed in these diseases and why.
Changes in proteins, genes or other substances the researchers find may be markers for the particular disease they are investigating (biomarkers

). They may be able to use these to develop new biomarker tests. These tests could help diagnose a disease earlier, or monitor how a patient is responding to treatment.
Studying samples may also help researchers understand why the disease has developed. So they may then be able to find ways of preventing it. Or, they could use the samples to develop better treatments for diseases.
The samples collected in this study will be stored in the 'Leeds Multidisciplinary Research Tissue Bank'.
Who can enter
You can take part in this study if you are being treated in Leeds and are in one of the following situations:
You have kidney cancer or bladder cancer
You have any other kidney or urinary tract disease that is not cancer, for example repeated urine infections, kidney stones or kidney failure
You cannot enter this study if:
For any reason you are not able to understand what the study involves and give permission (consent) for samples to be used
You are being cared for in prison
You have an infectious disease such as HIV, Hepatitis B or Hepatitis C, or are thought to be at high risk for these diseases
You are under 18 years of age
Trial design
Everyone taking part in the study will give one or more samples, depending on their situation. You will also give permission for the team to look at information from your medical records that would help them in this research. They will treat this information anonymously, so no one can link it to you.
If you are having surgery, the team will ask permission to store and study any tissue removed during your surgery that your medical team do not need to keep.
The team will also ask if you would be willing to give one or more blood samples. How many you give depends on your situation, and the team will tell you more about this. You may also be asked to give a urine sample.
The team may ask if you would be willing to give further samples during future hospital visits. They will explain how they will use any samples you give.
Samples may be used in studies looking at genetic

material. The samples may undergo a process called 'whole genome sequencing', which could determine many or all of the features of your DNA, if you agree to this.
Hospital visits
Where possible, you will give samples when you are already at the hospital. 
Side effects
You should not have any side effects from taking part in this study.
It is possible that some of the information the team discover may show changes that could be relevant to other illnesses. For example, they may find that you are at risk of an illness determined by the genes

you carry, which may also affect others in your family, or they may provide information which may be relevant to your treatment. As the tests the team carry out are only for research, any results like this would need to be checked by a doctor. If this happens, the study team contacts your GP or hospital doctor and they will tell you if you need to have more tests. 
How to join a clinical trial
Please note: In order to join a trial you will need to discuss it with your doctor, unless otherwise specified.
Please note - unless we state otherwise in the summary, you need to talk to your doctor about joining a trial.
Chief Investigator
Professor Rosamonde Banks
CRUK internal database number:
Please note - unless we state otherwise in the summary, you need to talk to your doctor about joining a trial.
Cara took part in a clinical trial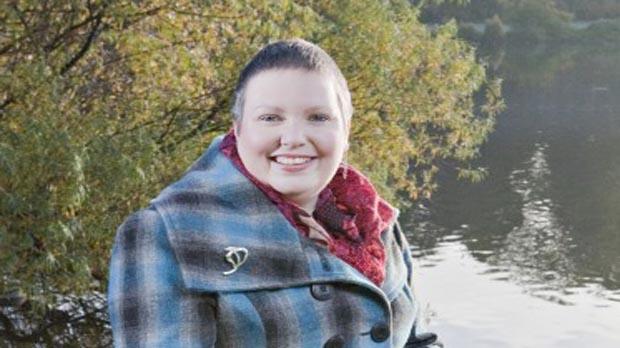 "I am glad that taking part in a trial might help others on their own cancer journey."