A study looking at using biomarkers to help doctors choose suitable treatment for women with ovarian or womb cancer
Please note - this trial is no longer recruiting patients. We hope to add results when they are available.
Cancer type:
Womb (uterine or endometrial) cancer
This study is looking for chemicals and proteins (biomarkers) in blood and urine samples of women with ovarian cancer or womb (endometrial) cancer. It is for women under the care of the Christie Hospital in Manchester.
More about this trial
Doctors usually treat cancer of the ovary and cancer of the womb (endometrium) with a combination of surgery, chemotherapy and radiotherapy. If these cancers come back, they can be very difficult to treat. As another option, researchers are developing new drugs that target problem changes (abnormalities) in cancer cells ('targeted therapies'). Although some women may respond well to these drugs, it is possible that they may not always work for everyone.
People respond differently to treatments. So doctors need to be able to work out which women will benefit from which drug. And for how long. This study is looking at developing a test to help doctors do this.
Researchers will collect samples of blood and urine from women with endometrial or ovarian cancer. They will look at these for chemicals and proteins (biomarkers

) that are linked to these cancers.
We know that levels of biomarkers in the blood change. But we don't know what the baseline levels are for endometrial and ovarian cancers. So in this study, researchers will look at levels before, during and after chemotherapy. Seeing how these levels change may help doctors to see how well treatment is working. In future, applying this biomarker information to new treatments being tested may help researchers decide at an early stage whether they are likely to work.
You will not get any benefit from taking part in this study, and is unlikely to change your treatment plan in any way. But the results of the study will be used to help people with cancer in the future.
Who can enter
You can enter this trial if you are under the care of the Christie Hospital in Manchester and you
You cannot enter this trial if you
Would be suitable to take part in a clinical trial using a new 'targeted therapy'
Are already having treatment in another clinical trial, and will need to give extra blood samples as part of this
Have veins that are difficult to take blood from
Have hepatitis B, Hepatitis C or HIV
Trial design
This study will recruit up to 125 women. You will all give one or two blood samples
Before you start chemotherapy
Between 2 and 3 weeks after your first dose of chemotherapy
At the end of your course of chemotherapy
Every 6 months for up to 5 years after chemotherapy
If your cancer comes back
The study team may ask if you would give a small urine sample (about an egg cup full) at these times as well.
The study team will also collect information from your medical notes. For example, they will look at information about how well your treatment works, and see how this may link to any biomarkers they find in your samples. The team would like to look at this information regularly for up to 5 years. They will treat all the information confidentially

, and no one will be able to link any results to you.
Throughout the study you remain under the care of your specialist cancer doctor.
Hospital visits
As you give your study blood and urine samples when you are at the hospital for routine tests or appointments, you will not make any extra visits to take part in this study.
Side effects
As there are no treatments in this study, there are no side effects.
How to join a clinical trial
Please note: In order to join a trial you will need to discuss it with your doctor, unless otherwise specified.
Please note - unless we state otherwise in the summary, you need to talk to your doctor about joining a trial.
Supported by
Experimental Cancer Medicine Centre (ECMC)
The Christie NHS Foundation Trust
CRUK internal database number:
Please note - unless we state otherwise in the summary, you need to talk to your doctor about joining a trial.
Cara took part in a clinical trial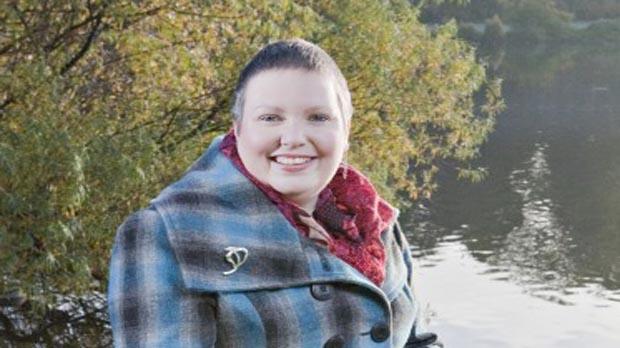 "I am glad that taking part in a trial might help others on their own cancer journey."