Deliver the Primary Care Network (PCN) service specification on Tackling Neighbourhood Health inequalities (TNHI)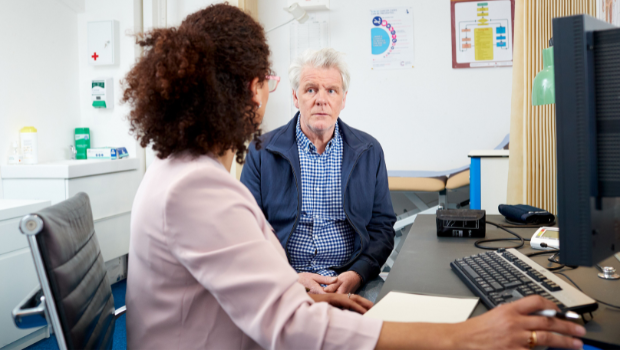 Cancer Research UK supports GPs to deliver best practice
The TNHI specification requires PCNs to identify a population within the PCN experiencing inequality in health provision and/or outcomes, and have developed a plan to tackle the unmet needs of that population.  We would encourage practices to think about cancer prevention particularly smoking cessation, and/ or cancer screening.
What's required in 2023/24 for Tackling Neighbourhood Health Inequalities in relation to Cancer
Appoint a lead for tackling health inequalities within the PCN
Utilise available data on health inequalities to identify that selected population, working in partnership with their ICS, including local medical or pharmaceutical committees, and local authority commissioners
The PCNs final plan to tackle the unmet needs of the selected population must have included locally defined measures, delivery of relevant interventions and ongoing engagement with the selected population
More information 
Getting started – Tackling inequalities through smoking cessation
Smoking is one of the leading drivers of health inequalities, responsible for half the difference in life expectancy between the lowest and highest income groups in England, as well as being the biggest cause of cancer in the UK. Furthermore, people with co-morbidities can face challenges in securing a cancer diagnosis and in receiving optimal treatment, both of which can compromise their cancer outcomes. Smoking also increases the risk of developing many other health conditions including Coronary Heart Disease, heart attack, stroke and so there is a wider health benefit than just cancer, which may be an additional strength of this suggestion at a system level.
Read Cancer Research UK's 'Making Conversations Count for All' which highlights the benefits of improving delivery of smoking cessation interventions for different socio-economic groups and particularly highlighting the role of Primary Care.
PCNs can use the Additional Roles Reimbursement Scheme (ARRS) to fund additional specific roles to create bespoke multi-disciplinary teams, to make support available to people where it is needed the most.
Explore how the wider practice team (including ARRS) roles can use VBA in interactions with patients
Read CRUK's blog post on 'Health inequalities: Why do people smoke if they know it's bad for them?' which highlights groups at higher risks and why some people are more likely to smoke
Provide patients with CRUK's information leaflets on stopping smoking and other prevention areas, available to order for free. These leaflets are designed to help overcome information barriers that prop up some smoking inequalities.
Signpost patients to our website for further information, which is written in plain English
Getting started - Tackling inequalities in cancer screening
Certain groups of people are less likely to attend screening. We know that cancer screening saves thousands of lives each year, so it's important that as many people have the access, support, and tools they need to make an informed decision about attending cancer screening.
Newsletters
Newsletters targeted at health professionals which provide intelligence to support evidence-based decision making and updates on our activities, as well as our bespoke GP newsletter which includes best practice guidance, practical tools and expert resources.
Join us on X (previously known as Twitter)