Your experiences
Coronavirus (COVID-19)
We have created a central resources hub for Health Professionals which hosts all of our CRUK resources and further materials to help with managing the pandemic. We are updating the information as guidance changes. There is also a page specifically for patients on our about cancer hub.
Reflecting on cancer research nursing during a pandemic
Members of the CRUK Senior Research Nurse Network and Clinical Research Nurse Advisory Group reflect on the positive lessons they'll take away from supporting people affected by cancer during the COVID-19 pandemic.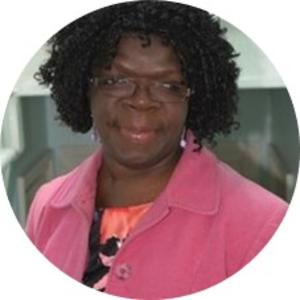 Egla Aitkens
Senior Clinical Research Nurse at University College London Hospitals NHS Foundation Trust
Egla Aitkens reflects on the different ways she's supporter her patients:
"Due to an underlying condition, I had to stay at home during the first part of lockdown, and as nurses, we're so used to patient contact and supporting those in our care, so initially I felt guilty. But I soon realised that I could give this care to patients in other ways and empathise with those also having to stay at home during my follow up calls with them.
We've done more telephone and virtual consultations that would normally be done face-to-face. It has worked and I hope that in the future sponsors will allow for more flexibility in the protocols for patients to have a say about the frequency of their visits to hospital. This would certainly have a positive impact on compliance."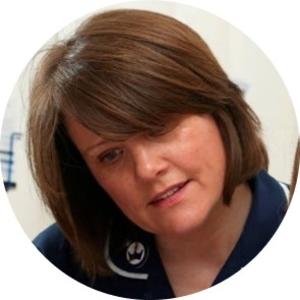 Ruth Stafferton
CRUK Senior Research Nurse at Liverpool Clinical Trials Centre
Ruth Stafferton notes the impact on clinical research and inpatient experience:
"COVID-19 has without doubt demonstrated the value of research, with patients and colleagues alike. Trials in cancer were restarted with greater awareness of the value trials and research bring and that they are 'everyone's business' in the NHS and not just the responsibility of the research nurse.
Also, there is greater recognition of the inpatient experience. One of the most visible aspects has been the absence of relatives in hospital, which has demonstrated their importance in the wellbeing of patients and the value of them attending appointments. While this to some extent can be mitigated by technology, it cannot be replaced, staff have put a great deal of effort into ensuring friends and family have been kept involved."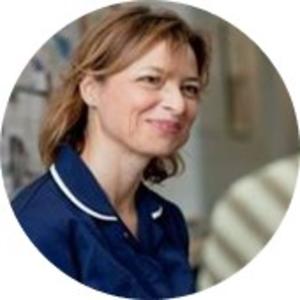 Kelly Gleason
CRUK Senior Research Nurse at Imperial College London
Kelly Gleason on being there for patients with cancer:
"I felt it was important that we push the cancer research agenda despite COVID-19. It was not easy to do this but everyone including scientists, clinicians and research teams did not stop to advocate for cancer patients during this time. Moving our PPI activity online allowed researchers to keep our connection and relationships with patients and it let them know that we were still here, focusing our efforts to continue cancer research, and that meant something to us all."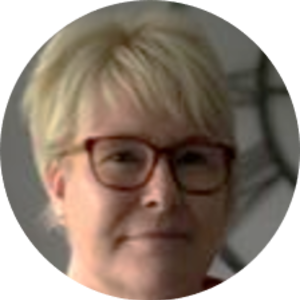 Stephanie Cornthwaite
Lead Cancer Research Nurse at Lancashire Teaching Hospitals NHS Trust
Stephanie Cornthwaite reflects on opportunities to adapt patient follow up:
"Follow up is a fundamental part of cancer trials, although the work involved often goes unrecognised. Although important, sometimes it felt like we were asking patients to come in unnecessarily, so we could do a quick PSA check, for example. But we are now looking into more electronic ways of doing this, depending on what we think the patient needs. This will potentially enable us to open more studies and the give us more time to support those on treatment."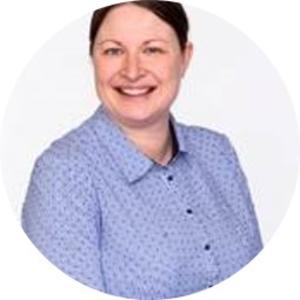 Jenny Foreman
Clinical Research Nurse at the South Eastern & Social Care Trust in Belfast
Jenny Foreman used her clinical research nursing skills of managing complex cancer trials:
"A week into the pandemic, I was challenged with setting up the RECOVERY trial at Ulster Hospital which at first was very overwhelming. But I was able to mobilise the team and, despite it being for a new disease area, I told myself that it was like any other clinical trial. The trial was set up and started in nine days. It was such an immersive experience, seeing the whole clinical trial process happening in the space of one day."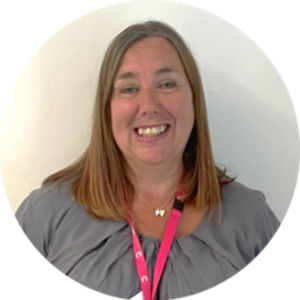 Sharon Woolley
Clinical Research Nurse Team Leader at The Christie NHS Foundation Trust
Sharon Woolley on how research nurses are vital to patient experience and choice:
"It's really brought home how well we know our patients. As research nurses, we know when we need to physically see our patients. It's true the patient interaction has been lost somewhat. While some have welcomed the adjustments so they don't have to travel into the hospital, some patients have missed it, not only to see us but other patients on the same trial with whom they've struck up friendships. I hope we will be able to give our patients more choice after this."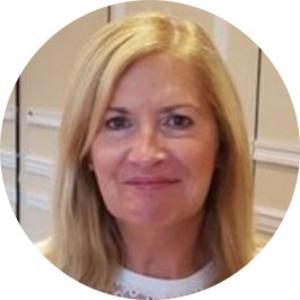 Vivienne Wilson
CRUK Senior Research Nurse at Cancer Research UK Edinburgh Centre
Vivienne Wilson observed the effect of better communication channels:
"Despite the challenges of COVID-19, we were fortunate to get studies reopened quickly and our cancer portfolio up and running again in record time. What helped was that the research and development team worked closely with our research management team. We have weekly meetings to discuss what our priorities are and this effective communication has resulted in a portfolio that is bigger than it was pre-COVID."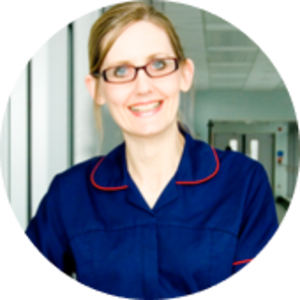 Ruth Boyd
CRUK Senior Research Nurse at the Northern Ireland Cancer Trials Network
Ruth Boyd on how the cancer community has some together:
"It's been inspiring to see how everyone has worked together. The frequent communications from cancer services that linked with cancer research and multiple support services were vital to navigate and respond appropriately when the pace of change and adaptation was dramatic during the first wave of the pandemic. Of course all services are dependent on effective communication and collaboration all the time, but this was especially helpful at a difficult time. New ways of working that are effective are being sustained and that's really encouraging. There's a greater appreciation and awareness of each other, meaning we're more involved in important conversations for our patients and I hope we can capitalise on this."
How and why did you become an oncology clinical research nurse? 
"I worked as a nurse for 10 years in various settings and wards including intensive care. I fancied getting into something with a specialist aspect and had always had an interest in cancer. My first role in research was in a clinical research facility, which covered many different studies and tumours." 
How would you describe your role as a clinical research nurse? ​
"It's incredibly varied. As well as managing patients on the ATLANTIS trial, I'm also currently collecting samples from other trial participants for further research. So far, I've collected over 400 stool and blood samples from patients with colorectal, pancreatic and breast cancer.  Our role is an important one, as we provide patients with a sense of security during their trial, as the named person in charge of their care. We see patients every time they come in for treatment and monitoring, build close relationships with them and become their advocates. We're the link between the patient and the PI."
What is the most satisfying part of your job? 
"It's an important job. Working with patients, I know my work is making a difference. I like being a helpful cog in the wheel!"
What challenges does the role bring? 
"As an oncology research nurse, it's difficult to keep up with all the different and hard-to-treat tumour sites and scenarios. Delivering bad news to patients can be hard, and you need to be very organised to keep on top of trial timings. However, the pros hugely outweigh the cons."
How does your role fit with the wider clinical and research teams? 
"I'd like to think that people know what we do. Glasgow is certainly very research proactive, and in my experience, we're open to and good at referring in oncology. I regularly speak with the clinical trials co-ordinator and oncologists email us when they think they have a patient for a trial. I'm not sure if this is the case everywhere, though. What I would say is that it's important to follow up with your trial PI, and I'd recommend speaking with other staff members about trials as this can help with patient education." 
| | |
| --- | --- |
| Join the conversation and follow @CRUKHCPs for news, updates and opinion. | |