The Cancer Awareness Measures (CAM)
Coronavirus (COVID-19)
We have created a central resources hub for Health Professionals which hosts all of our CRUK resources and further materials to help with managing the pandemic. We are updating the information as guidance changes. There is also a page specifically for patients on our about cancer hub.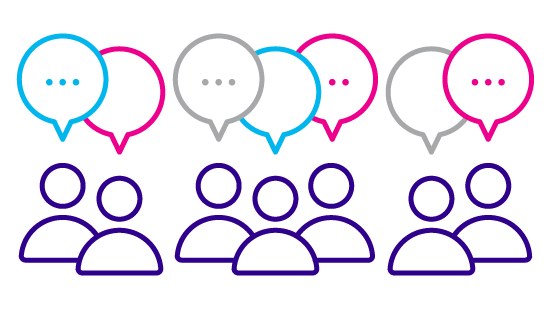 What is the Cancer Awareness Measure (CAM)?
The Cancer Awareness Measure (CAM) is a validated, face-to-face questionnaire designed to measure the public's awareness of the symptoms and risk factors of cancer as well as the barriers to seeking help. The CAM can be used at national and local levels to monitor awareness over time, compare awareness and attitudes between groups, identify information needs, and monitor the impact of awareness-raising interventions.
CAM data was first collected in 2008 and continued every two years up until 2014. In 2014 the CAM was modified to include additional questions and items and we conducted a trends analysis, comparing data from 2008-2014. We also published a paper on the anticipated barriers to help-seeking. In 2017, we collected data online and face-to-face and compared results to understand differences by data collection method ('a parallel run'). Based on these results, we moved the CAM survey online in 2019. Only the 2008 version of the CAM has been validated.
Development of the CAM (published)
CAM 2014 report and trends analysis (2008-14)
CAM 2014 barriers to help-seeking (published)
CAM 2017 'parallel run' (published)
Understanding the impact of COVID-19
As a direct result of the pandemic we've further modified the CAM and are collecting data on the following areas:
Health behaviours and health behaviour change attempts

Actual and hypothetical symptom experience and presentation

Barriers and enablers to help-seeking

Type of most recent consultation (GP)

Cancer awareness - risk factors and signs/symptoms

Cervical & bowel screening attendance - past and future intentions

Barriers to attending cervical and bowel screening

Confidence that it is safe to attend GP/hospital

Attitudes towards screening and early diagnosis

Cancer information seeking
We aim to compare this data with data collected in 2019 and understand variation by ethnicity and socioeconomic status (in addition to age and gender). We hope to begin sharing these results from November 2020 and will make results available on this webpage. This research forms part of the COVID Health and help-seeking behaviour study taking place at Cardiff University.
We're now on twitter.
Join the conversation and follow @CRUKHCPs for news, updates and opinion.