Shaping our fundraising training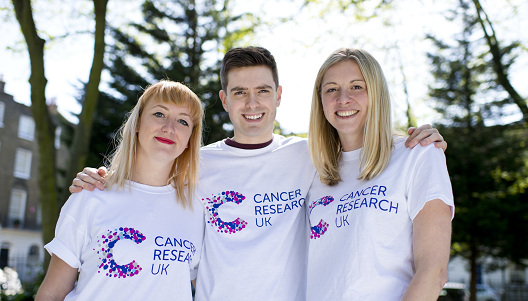 Last year, we asked people affected by cancer to share their experiences of talking to street fundraisers to improve the training we offer to staff. 
Over 80 people affected by cancer responded to a survey asking them about their experiences. The valuable insight they shared has helped us develop robust fundraiser training on how to talk about cancer. Hearing the views of patients, carers and family members has helped us broaden our ways of thinking and to see our work through their eyes.
How you helped
We used the insight you gave us through the survey to develop a session for our patient sounding board. We ran the panel through a specific sequence of events and looked at how they responded to them. We then drew ideas from their thought processes and adapted these into content ideas. We've now finished our new training module which we'll be launching this Spring.
The involvement of people with and affected by cancer is a powerful tool that's driving a movement towards more patient-centric learning and training. We're now looking to expand our mystery shopping program by involving patients and will continue to build new training modules. With your help, we're developing the best possible fundraisers for Cancer Research UK, who have the confidence to have more meaningful conversations about cancer with our amazing supporters.