Meet Yo
Yo supports our work as one of Cancer Research UK's (CRUK's) content reviewers for our health information webpages. She uses her experience of cancer to help improve our 'About Cancer' information pages. 
Yo told us about her happy family life with husband Martin and how their experience of his diagnosis for appendix cancer, motivated her to get involved in our work. 
 
"In the 1990's I met Martin.
We were in our thirties and we were both divorced. We were so lucky to meet up then and had common experiences which bought us together. So, we decided to have a family. Nothing happened. 6 IVF attempts later I got pregnant. I thought I would be able to continue to work long days in London and nip out to have a baby, hire a nanny and nip back in again. We had triplets, which was wonderful, but not that simple. Martin ran a radio communications business; we had a great family life. But when the children were 19, Martin was misdiagnosed then late diagnosed with appendix cancer. He underwent surgery and chemotherapy. He survived for 2 years, dying in 2019.
Martin's death from cancer is my main motivation for doing whatever I can for CRUK. 
In volunteering, I am trying to offer a patient relative perspective on the way in which cancer issues are communicated. Because of our experience, I am interested in the opportunities for finding increasingly effective ways of getting vital messages across. I believe that families affected by cancer have some insight into the reasons behind later diagnosis. Our experiences can help to address the problem and help in communicating with people who haven't yet been diagnosed.
Patient input can offer ways to overcome the human factors of fear and a lack of understanding which delay diagnosis and shorten lives.  Those of us affected by cancer have the best motivation to help with this. There has been considerable progress in understanding how to 'nudge' behaviours which can optimise cancer outcomes and it is all our interests to promote this."
 
How getting involved makes a difference. 
Amy Hirst is a Health Information Officer at CRUK and looks after the content reviewers. She said, 
"Getting feedback from our content reviewers is a crucial step in creating CRUK health information. We use their opinions, alongside the most up to date scientific evidence and expert input, across our webpages and leaflets.
  
Creating evidence-based information that the public can trust is a priority for us. But it's also vital that our information is clear and relevant to the people it's created for. And our public reviewers support us to ensure that this is the case. Their views play a valuable role in shaping our content and making it accessible to the people who can benefit from it the most. We are incredibly grateful for their dedication to helping us make CRUK resources the very best they can be."
Yo's advice to others thinking of getting Involved 
"This is an opportunity to turn an experience into something which will help others in a similar situation, it can make you feel better even in the darkest of times.  CRUK is skilled and considerate in its management of volunteers and your views and contribution will be respected."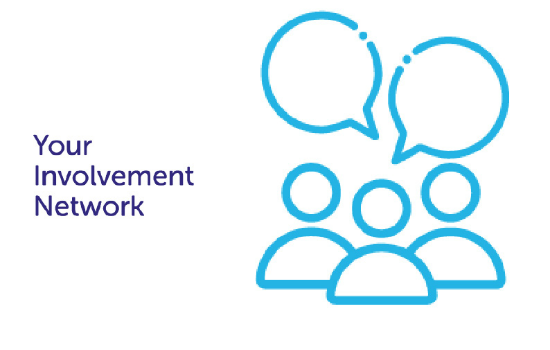 To become a member of Your Involvement Network and help us beat cancer, please click below and complete your details.
Become a webpage reviewer
Our reviewers help to shape the 'About Cancer' pages on our website.
Every month, almost 200,000 people look at the information on these webpages. Comments from webpage reviewers helps us to make the information as understandable and useful as possible.