Jim's first experience of getting involved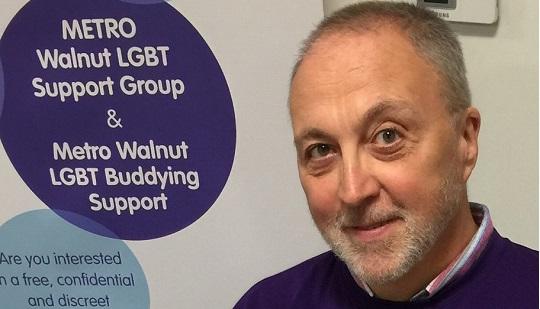 Jim was diagnosed with prostate cancer at 58.  As a result, he took early retirement at the end of 2014. This May, he attended a workshop run by CRUK and Macmillan Cancer Support which will help inform a report for the Government on the cancer data registry. 
"If you get involved, you can apply the knowledge and skills you've built up throughout your life and you can share your cancer experiences as much or as little as you want. You can turn a massive negative into something positive that can change things for the better and help both yourself and others, now and in the future."
Why did you want to come along to this workshop?
I couldn't remember ever hearing about the cancer data registry so I saw this as a chance both to find out what it was and to have an input into helping shape government policy on cancer data.  I thought it sounded very interesting. As it turned out that was a bit of an understatement, it was enlightening and fascinating and brought home to me just how little I knew about the subject and also how important it is.
What did you expect it would be like?
I've been involved with events that Macmillan has run and have learned to expect a wide cross section of people because cancer touches all of us in one way or another. Sure enough, there was.  As for the content of the day, I didn't know what to expect. I assumed it would have something to do with statistics. I'd had a few warning emails saying we'd have to work so I knew we'd be expected to get involved and earn our tea and biscuits.
How would you describe your experience of being involved in the workshop?
I felt completely engaged and enthused. I was able to contribute and I learned a lot from others. So many issues surrounding cancer data were discussed and so many interesting points made. Yes there were statistic, but there was so much more including publicity, transparency, marketing, informed choice, reinforcing participation, confidentiality, research, genetics and, most importantly, people affected by cancer. 
Would you get involved in a workshop again?
Definitely! And I'd recommend them to others if they're all as enjoyable as this one was. In fact, I already have. It's very empowering and when you leave at the end of the day you'll be surprised at how much you've learned. You'll probably be tired, too, but you'll feel like you've achieved something.
 
Get in touch
If you want to get involved and help shape our work like Jim, contact us on 0203 469 8777 or email involvement@cancer.org.uk.