Jane's story
Jane is 52 and lives in South East London with her wife, two children and cats. She was working as CEO of a healthcare charity when she was suddenly diagnosed with ovarian cancer.
Here's why she thinks being involved in our work is important.  
What motivated you to join the Cancer Insights Panel?  
"I was diagnosed with advanced ovarian cancer, out of the blue, in January 2019. Since then I've had radical surgery and 6 months of chemotherapy. I'm now on a clinical trial testing out whether two types of drugs help with delaying or preventing the cancer coming back.  
After my diagnosis, I realised how little I knew about ovarian cancer and wanted to help make it more visible. I also realised that cancer research impacts on survival and that ovarian cancer has, until recently, been rather neglected in research. Since CRUK is one of the biggest funders of cancer research in the world, I thought I might as well start big! Being involved on the panel is also an opportunity to influence all this and a chance to use some of my professional experience and skills as I worked for 10 years for a breast cancer charity."  
How do you find the time to be involved in the charity's work? What is the best part about being on the Cancer Insights Panel?   
"My work are supportive of me being involved and I read the meeting papers when my kids are watching TV! Giving a day every two months to actually meet does not feel too pressured and sometimes I pick up tips for my own work.  
It's fascinating to see a bunch of strangers come together, because of our experiences of cancer, to influence the work of CRUK and really interesting and inspiring to see how others have coped with cancer. We're a diverse group (thank goodness) but we have a lot to say and I think we offer a different perspective from other stakeholders on CRUK's work."  
Do you find it particularly important to share your views and experience of cancer?  
"Yes! Partly because I have a relatively rare cancer that is often diagnosed late because women are not aware of the symptoms. And because I bring a different perspective either because I have young children or because I'm in a same-sex marriage. These experiences give me a different view-point which I think is helpful to share. I also have a high chance of my cancer coming back so I think it's very important that we don't just talk about 'survival' and 'beating' cancer but also talk about living with it – including when it has spread." 
Photo credit: Juno Snowden
Cancer Insights Panel (Research & Strategy)
As a panel member, you'll share your views to help us identify what our research priorities and strategy should be.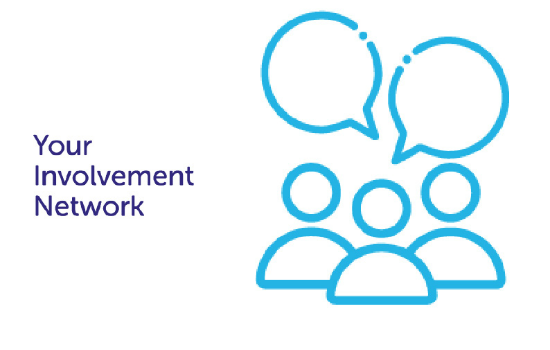 To become a member of Your Involvement Network and help us beat cancer, please click below and complete your details.