Graeme's story
Graeme lives with his wife and three children just outside of Glasgow. He's kept busy with the family's main interest, their local pipe band. Although not a musician himself, he's very proud of his wife and kids and helps out in the background. Seven years ago, Graeme was diagnosed with lung cancer. He's now receiving long-term chemotherapy treatment and continues to volunteer for Cancer Research UK and The Beatson Cancer Charity in Glasgow. 
Here, Graeme tells us about his experience and why being a member of the Cancer Insights Panel is so important to him. 
What made you want to join the Cancer Insights Panel and what do you enjoy most about it?  
"I joined the Cancer insights panel to learn more about cancer and coping with cancer by engaging with other people that have had a similar experience. I wanted to show my children that no matter what life throws at you, take it as a challenge to try and overcome. I also hoped to build up my own confidence with a view to getting back into work as an electrical engineer.  
The best part of the being on the panel is learning from the experiences of others and the motivation that I get from them and the Patient Involvement Team. It all helps me to not dwell on my situation and to contribute something back is really satisfying."
What has your experience of being a member of the panel been like?  
"I enjoy the challenge it gives me, and it helps me overcome some of the lack of confidence and loss of control that I have felt in recent years. From managing my time and tasks associated with responding to online consultations, to the challenge of being fit enough to travel to meetings.  Whilst I committed to the role for two years, it still has a degree of flexibility and I can be involved in as little or as much as I'm fit or comfortable with at any time."
As someone from Scotland, do you find it particularly important to share your views and experience of cancer? 
"Yes definitely, I'm a very proud Scot! It is important to me for two main reasons. Firstly, Scotland (and the other devolved nations) are often not included in information or stats being presented.  And secondly, I want to promote the success stories and better practises from processes used in Scotland that could be beneficial UK wide." 
Why do you think people affected by cancer should be involved cancer research?
"A common perception people have with patient involvement in cancer research is just taking part in clinical trials. Whilst that is very important there are many other ways patients can be involved in the research work and help shape the way forward taking into account patient feedback. Even on some simple things that could make people's cancer situation easier to live with. Whilst being involved with the Cancer Insights Panel, I became aware of the CRUK Cancer Care Product Range. The panel had lots of ideas for new items for the range and existing items that could be marketed with wider appeal. For example, a support cushion for after a mastectomy. I would have found this useful after my lobectomy.
Whilst very knowledgeable of their own specialist field of work most oncologists and researchers will not have had cancer themselves. By engaging with patients, they can get a wider understanding of the impact of living with cancer and how taking into account even minor issues can improve the physical and mental wellbeing of the patient."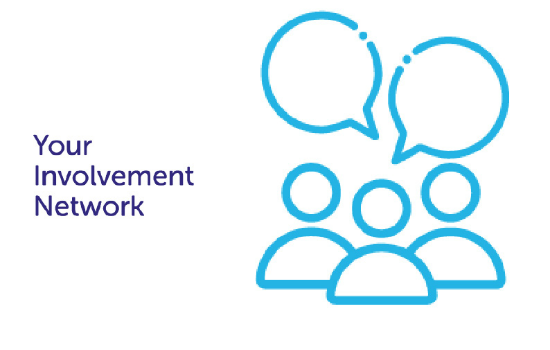 To become a member of Your Involvement Network and help us beat cancer, please click below and complete your details.