Your impact on our social media content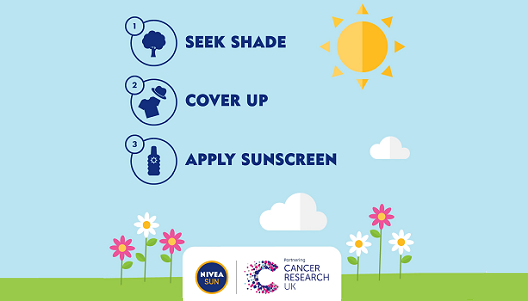 Earlier this summer, we asked you to share your thoughts on the social media content that we develop as part of our partnership with NIVEA SUN. We wanted to make sure this content was effectively communicating sun-safety messages, to prompt a change in people's behaviour when the sun is strong. 
Over 45 people affected by cancer responded to a survey asking them to compare different social media posts and give feedback on which ones they felt were most effective. We asked those completing the survey to assess the clarity of the content they were seeing and whether it would prompt them to do anything differently when the sun is strong. Hearing opinions and suggestions from people affected by cancer has helped us to review and develop our social media content, to make sure it makes a difference by delivering a clear and relevant message.
How you helped
By reviewing your survey responses, we were able to see key themes and areas for review within our existing content.
You told us…
A 3-step message was more effective at communicating sun-safety advice than an acronym.
Our weather map infographic could be unclear in communicating which locations posed a sunburn risk.
Our content was not always hard-hitting enough.
And as a result…
We are now using the 3-step message across all our NIVEA SUN content, to communicate sun-safety advice to the public.
We redesigned the weather map to have clearer location boundaries, with specific area names added in for greater clarity.
We formulated new content, using surprising stats from our YouGov survey about sun protection habits in the UK.