Margaret's Story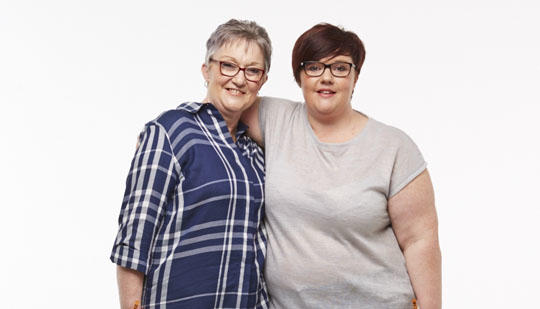 Our media volunteers help raise awareness of cancer and the work of Cancer Research UK. Margaret Procter explains her reasons for filling out the Share Your Story form after her diagnosis of oesophageal cancer in March 2012. 
Why did you want to share your story? 
Two years after being diagnosed, I went onto the Cancer Research UK website to put myself forward as a media volunteer because I wanted to raise awareness, especially around oesophageal cancer as it is not the most well-known and lots of people don't know much about it. 
What happened next? 
I first spoke to Karen from the Media Volunteer Liaison team who explained more about how opportunities an be quite hard to predict, but I said I was willing to help in any way that came up. She asked me more questions about my experience and asked me to send some pictures too. She checked I was happy to share everything and then said she would be back in touch if and when suitable things came up. 
What projects have you done? 
There is a good description of my experience pages about oesophageal cancer. I have done an interview on the news for Sky, which was exciting! I was quite nervous but it went really well. I always get a call explaining what is needed and have the chance to ask questions. I know that sometimes things don't work out - things can change and it's nothing personal! 
What have you done recently? 
I recently helped with the Patient Journey article which went online. A couple of months ago, I travelled down to London for the day with my daughter Mandy for a photoshoot for this year's Stand Up To Cancer in October. It was really good fun - we had a good laugh posing for the pictures, which are going to be used in the campaign in the coming months, on things like the website and social media. 
Have you benefitted from taking part? 
Personally, I have found it helpful to me to talk about my experience - it has made me feel better. I do always worry about my cancer coming back and it has been cathartic to do something positive. And at the photoshoot, I also liked meeting some of the other media volunteers too - other people are so inspirational to me. 
Would you recommend it to others? 
Definitely - on my own, I can't go out and tell everyone, but through Cancer Research UK, I have been able to speak to more people - it has given me a voice to raise awareness. I wanted t share my story to encourage more people to get checked out - and it's incredible to think that people might have taken action as a result of things that I have done.
Share your story
Applying to be a media volunteer will take about 30 minutes. Before you start, please have details of your cancer experience, diagnosis, and treatments (as applicable) on hand.