Game Changer Challenge ideas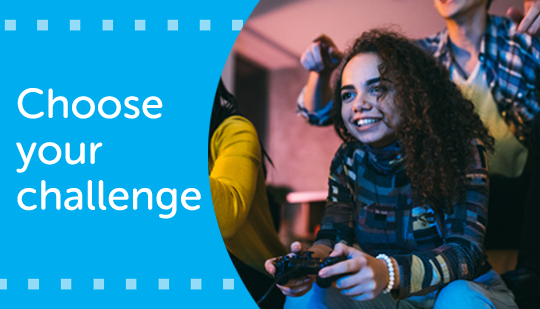 Take on a gaming challenge of your choice this February and raise money to help beat cancer.
Gaming marathon
Non-stop video gaming for 2, 8 or 24 hours - whatever works for you. Check out our advice (web page link to come) and remember to game responsibly.
Speed runs
Complete a level or video game as fast as possible.
Host a tournament
Get your friends and family together and set up a system of points or get everyone to donate to enter.
Completion lists
Obtain all achievements in your chosen video game
Extreme streams
Host a stream dressed as your favourite gaming character or allow viewers to give you forfeits in exchange for your donations.
Record your reactions
Get your friends and family to play your favourite games for a donation and record their reactions – good and bad!
Smash a record
Aim to beat a gaming record. From highest score to hardest difficulty, go for gold and become a record holder.
Go game-free
This one of for the gaming fanatics. Take on the hardest challenge and get sponsored to give up your console or favourite game this February.